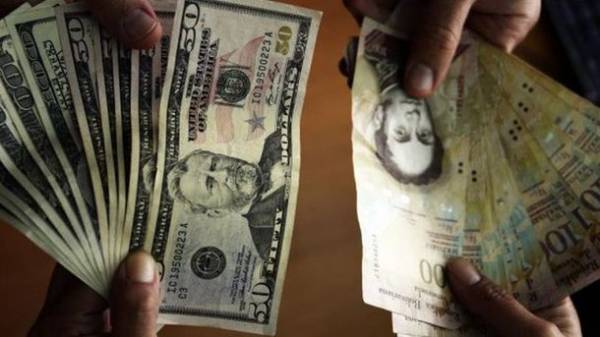 The US dollar on the black market of Venezuela on Monday soared 8% and for the first time exceeded 11 thousand bolivars, staying at around almost 11.2 thousand.
28 July the us currency on the black market reached only 10.4 thousand bolivars.
According to Dolar Today, the official rate of the additional DICOM exchange system is thus slightly more than 2.7 thousand bolivars.
SEE ALSO
The European Parliament has not recognized the bloody election of the constituent Assembly of Venezuela
The fall of the Bolivar occurred on the background of the results of elections to the national constituent Assembly held on Sunday. The convening of the Assembly was declared at the initiative of President Nicolas Maduro. The opposition did not recognize the elections, indicating that the constituent Assembly should be carried out through a referendum. Elections were held in an atmosphere of mass protests that led to casualties and caused the condemnation of many countries in the region.
Comments
comments