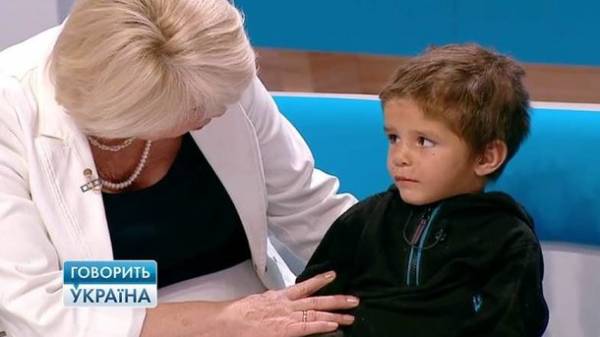 In the program, "Talking Ukraine" on the channel "Ukraine" with the leading Alexey Sukhanov 38-year-old Victoria from Chernigov, who brutally abused his own 5-year-old son, and her husband was given voluntary consent to the adoption of a boy by a third party.
The corresponding statement would-be parents wrote behind the scenes of the Studio, "Talking Ukraine" in the presence of a notary.
Writing of such application stipulated in article 217 of the Family code of Ukraine, according to which the consent of parents to adoption of the child should be unconditional.
"After the second part of the program about Sasha had a lot of calls from all regions of Ukraine. To the editor, "Talking Ukraine" continue to write from all over the world – most letters come from America, Turkey, Italy, all these people want to adopt Sasha. At the moment there are 10 pairs, with serious intentions to adopt the boy. They came to him in the hospital, attended. Now there are many people, it's hard to say", – said the chief editor of the Eugene Fedechkina.
It is worth noting that, according to the above-mentioned article of the Family code of Ukraine, the child's parents have the right to withdraw their consent to their adoption by third parties before the entry into force of the court decision on adoption.
In spite of that, the programme team believes that life still smile at the little boy.
On 12 June the TV channel "Ukraine" has shown the second issue of the main social talk show "Talking Ukraine" "My family butchers: unexpected continuation". During the first program, June 7, in the Studio, the police detained 38-the summer inhabitant of Chernigov who abused his 5-year-old son Sasha.
How did you find the journalists of the program, the boy he lived in the summer kitchen, wore rags and ate from the dog dish. And for a piece of "human" food "loving" mother with a hammer knocked a little boy with two teeth and ripped mouth.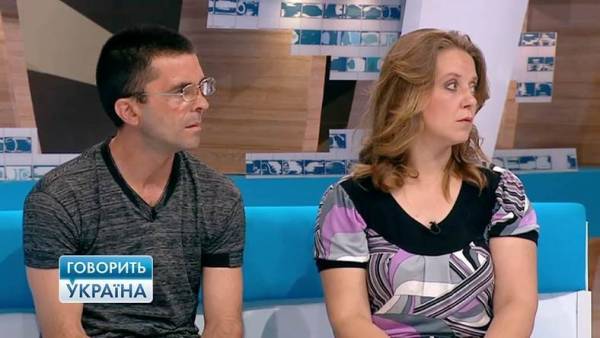 It should be noted that on this fact police opened criminal proceedings under article 166 of the Criminal code of Ukraine ("Malicious non-performance of duties on care of the child, which entailed heavy consequences"). The sanction of article provides imprisonment for the term up to five years.
Comments
comments