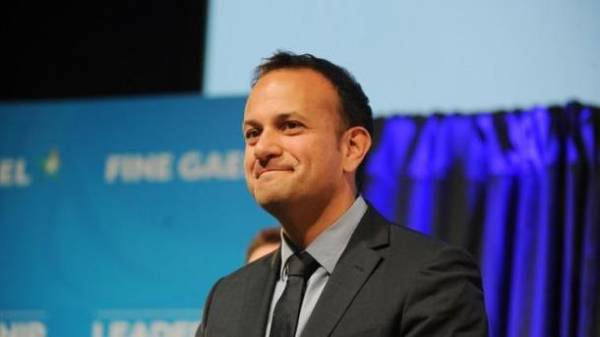 The Irish Parliament on Wednesday approved Leo Varadkar as Prime Minister. He became the youngest head of government in the country's history and the first gay received the position. It is reported by The Irish Times, reports "Ukrainian truth".
For the purpose Varadkar voted 57 deputies of the lower house of Parliament, against and 50 abstentions – 47.
Varadkar, the son of Irish nurses and doctors from India, prior to his appointment he held the post of Minister of social protection. He was previously a Minister of transport, tourism and sport and the Minister of health.
At the head of the government he will replace former leader of the ruling party "Fine Gael" to Kenny, which is the longest in the history of the country was Prime Minister and was the first politician, who led the party for two consecutive terms.
Kenny resigned because of the scandal around the police. It was criticized for failing to solve the crisis in law enforcement. The scandal around the one employee who reveals corruption in the police. After that, a police officer and his wife was subjected to harassment.
Varadkar has publicly admitted his homosexual ahead of a referendum in 2015 on the issue of gay marriage.
As you know, in Ireland sufficiently strong position of the Catholic Church, although the Church has no influence on governmental processes.
Comments
comments