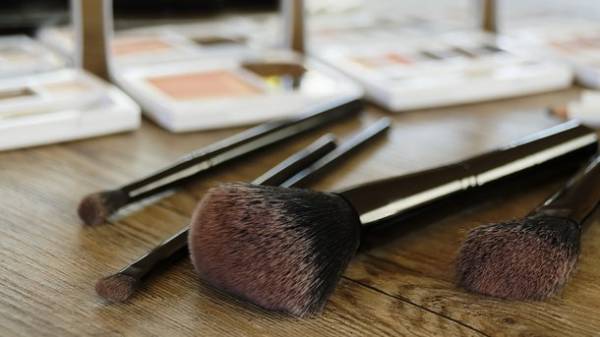 In summer, the skin suffers from the heat, intense sunlight, exposure to salt sea water. It can become chapped and flaking, there is a risk of sunburns, age spots, and allergic reactions. Especially frustrating, especially if the summer weather affect the skin. Because for women it is important to look good at any time of the year, and the usual makeup in the heat can exacerbate skin problems, provoke itching and redness on the skin, writes likar.info.
Proper care of skin in summer is as important as in other seasons. Pay attention to cleansing, nutrition and hydration. For hot weather suitable alcohol-free lotions that contains moisturizing and softening components. For washing, you can use low fat, foam or gel.
Hydration – especially important part of summer skin care. In the heat the skin needs more moisture than in fatty substances. Keep this in mind when choosing the right moisturizer. As for cosmetics, the skin will be grateful, if in the summer you will reduce their Arsenal and will use decorative cosmetics as little as possible.
Make-up base. The owners of healthy skin can be limited to sunscreen for the face. But if you can't do without make-up bases, use a light Foundation water based cream with SPF. He will fall on the skin in a thin layer, at the same time moisturizing it and protecting it from dryness and sunlight.
On a Sunny time of year is best to choose a Foundation shades of yellow: they look more natural in this period.
Use powder, especially if you have oily skin. To get rid of greasy Shine will help transparent powder. It is almost transparent and has a light texture, eliminates Shine, does not weigh down your makeup and look natural like tanned and light skin.
And from the blush in the summer should be abandoned. It is likely that their use in Sunny days on the face may appear pigmentation. Replace them with Golden-brown powder.
The eyes and eyebrows. If you need a long time to be outside in Sunny weather, don't overuse mascara. In the heat of the particles of mascara can flake off, falling into the eyes.
It is not advisable to use waterproof mascara in summer. An exception can be made if it rains or you're, for example, for a foam party..
Pencil for eyes and eyebrows it is better to replace a light eyeliner, and eyebrow touch up with powder or a pencil that contains nylon, which helps to reduce creases and wrinkles.
Eyeshadows it is advisable to choose lighter, made from natural components. But the cream eyeshadow will accumulate in the folds of the eyelids and spoil the appearance.
Lips. The rays of the sun and wind desiccate the delicate skin of the lips, so she too needs protection. But greasy heavy lipstick will melt and spread in the sun, covering lips with a fat film. Therefore, the best decorative cosmetics in summer, lip glosses, lip balms and a lip balm with SPF. Well, if the composition of a moisturizing lipstick and gloss with vitamins, oils and moisturizers which help the skin to recover after sun exposure.
In summer it is better not to use cosmetics or oil-based, alcohol-based cosmetics and eye shadow. In hot weather the skin is prone to acne formation. To hide them, you can use concealer, but it is important to know when to stop – don't apply concealer all over the face, and only at places where there are pimples.
In hot days, you can handle the skin with thermal sprays. They are useful for any skin type and offers a triple advantage: creates a protective layer that holds moisture, prevent wrinkles and, moreover, fix the makeup.
Comments
comments