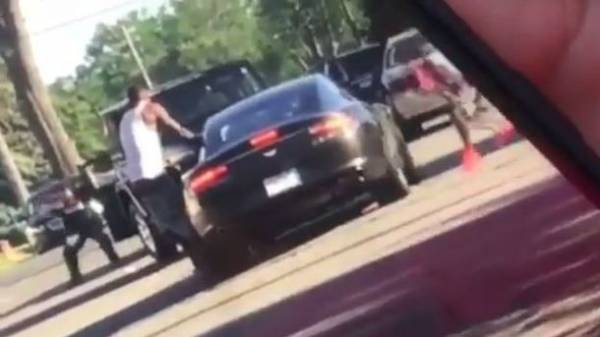 Detroit police arrested the rappers during the filming of the clip. As reported by The Detroit Free Press, the police took musicians for criminals who steal Aston Martin. And started to shoot, – the "Motor".
A group of young people acted out a scene in which a Jeep Wrangler blocks the road supercar. The SUV ran out armed men and taken away from the driver, "Aston" car.
However, someone took the action of rappers seriously and reported to the police. Police arrived on the scene decided that caught the moment of the carjacking. They saw the "criminals" gun (probably a toy) and started warning fire.
Understand what is happening, the law-enforcement officers nevertheless detained three people. Commenting on the arrest, they reported that musicians no one has notified plans to carry out shooting and did not receive any permissions.
Comments
comments