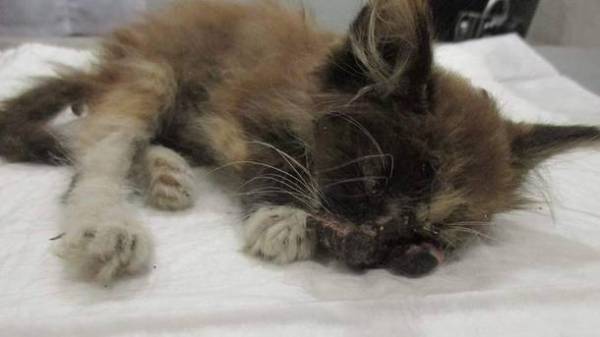 In the city of Pokrovsk, Donetsk region, animal rights activists rescued a kitten found on the street. As reported on Facebook Vlad Antonov, the children were playing with the cat, someone jumped the little girl on the head, squeezed his eyes and decided that died. Only a few hours dying baby picked up and brought to the hospital. "Stably heavy, struggling. The second eye is. The left will be removed when the condition", – says Vlad.
To save a kitten, you need to pay for the surgery and rehabilitation. The child's treatment does Dasha Korkh.
"I don't want to even comment. The whole yard saw it and no one was smart enough to pick up the crumbs. You know, scary to think about what pain she endures, how she survived, how she fights. Dear friends, I beg You, help us save her. Week of intensive therapy, then surgery. Need approx 1500 UAH", – says Daria.
Any possible financial assistance you can provide on the card of PrivatBank 2191 4731 0430 1605, the recipient Korkh Daria (facebook.com/dasha.korkh).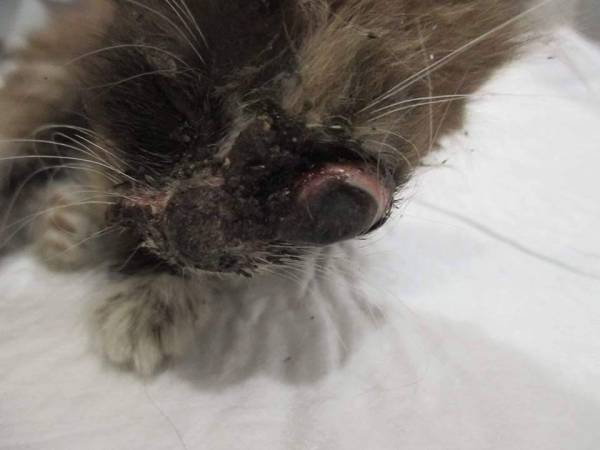 Comments
comments