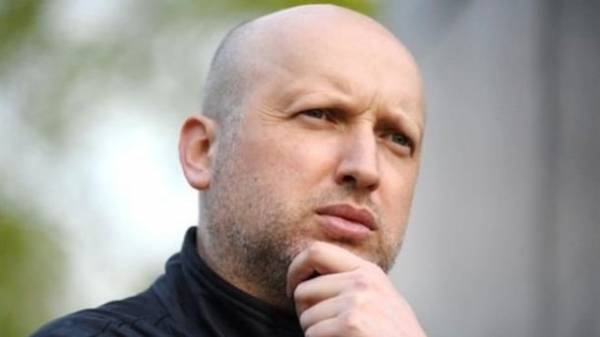 NSDC Secretary Oleksandr Turchynov believes that for the citizens of Russia should introduce a rule enter Ukraine only for biometric passports.
"I think when Europe opens the door to a visa-free regime, we need to make that door not have got the media aggressively anti-European ideology of the "Russian world," the terrorists, saboteurs, provocateurs, criminals, etc. and yourself, first and foremost, we must protect from this dangerous infection. And comprehensive effort is necessary, not just the visa regime," – said the NSDC Secretary.
Turchinov also said that he understands the arguments of opponents of the visa regime for Russian citizens.
"But while the debate continues on this subject, we must not lose time, and to do what is in our power. For example, we should let the citizens of Russia only according to international biometric passports. The majority of Russians, they are not – that's their problem. While it is mandatory with each arriving from the Russian Federation to take fingerprints, scan the eye retina, if you have horns, hooves and a tail – locking it. We must put a reliable barrier, protecting the country from the penetration of enemy agents, terrorists, separatists and other", – said Turchinov.
We will remind, according to Turchynov, Russia is increasing its military presence on the border with Ukraine.
Comments
comments