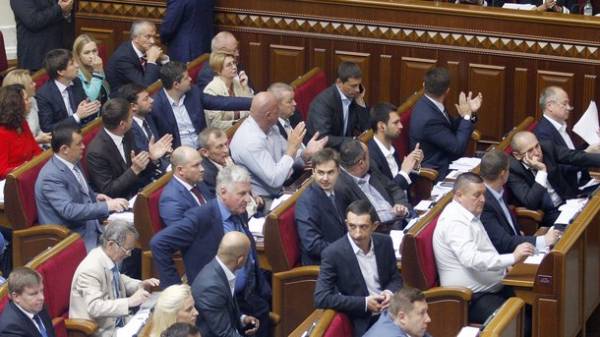 Nine people's deputies of Ukraine initiated the bill No. 6722, which offers to read the prayer "our father" after the opening plenary.
The document provides for amendments to the regulations of the Verkhovna Rada of Ukraine. On the website of the Parliament no the text of the document and explanatory note.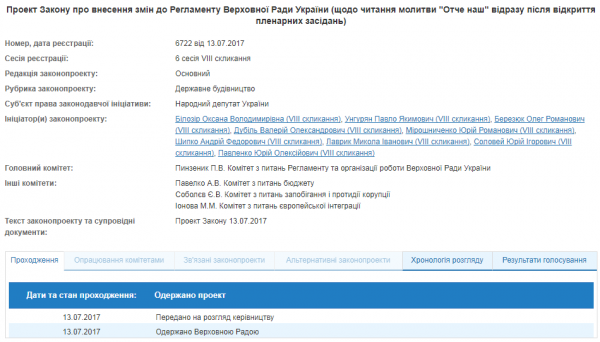 The authors of the bill — MPs Oksana Bilozir, Oleg bereziuk, head of Dubil, Yuri Miroshnichenko, Andrey Shipko, Nikolay Lavrik, Yuri Soloviev, Pavel Unguryan and Yuriy Pavlenko.
Read also: Parliament voted for pension reform
The document was registered on 13 July. On the website of the Parliament also stated that the draft submitted to the leadership of BP.
We will remind, during yesterday's evening session, the deputies made changes to the Budget in 2017, lifted the immunity of the representative of "opposition bloc" Mikhail Dobkin and allowed to detain and arrest him, and also supported the first reading of the pension modernization and the increasing role of seniority upon retirement.
Comments
comments