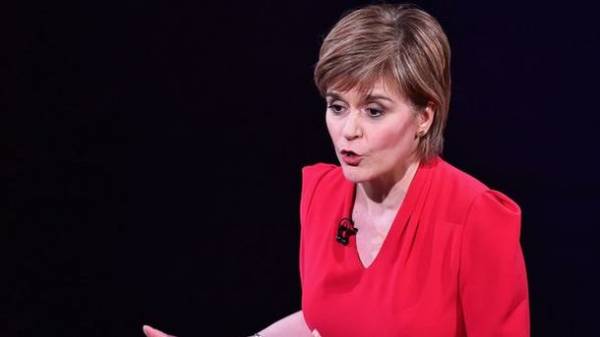 The first Minister of Scotland Nicola Stargen stated that "the common time" for a new referendum on secession of Scotland from the UK falls in the fall of 2018. To this period, says Sturgeon, the British government determined the terms of the agreement with the European Union that will give the arguments "for" or "against" for the Scots, according to Reuters, reports ZN.ua.
The Minister does not name any concrete dates of carrying out of voting, because the referendum must be approved by the government of the state in London. However, Stargen expects that the Central government will compromise with Scotland.
Earlier it was reported that the Scottish Parliament held a "symbolic" vote on whether to run procedures of a British exit from the EU.
The vote should check how to listen in London to the wishes of the Scots. In early January, it was noted that almost 62% of Scots do not support the idea of holding a new referendum on independence from Britain this year.
Earlier, British Prime Minister Theresa may said that the Scottish government will have a voice in formulating the position of Britain during the negotiations on withdrawal from the EU, however, will not be able to veto the process as a whole.
Comments
comments