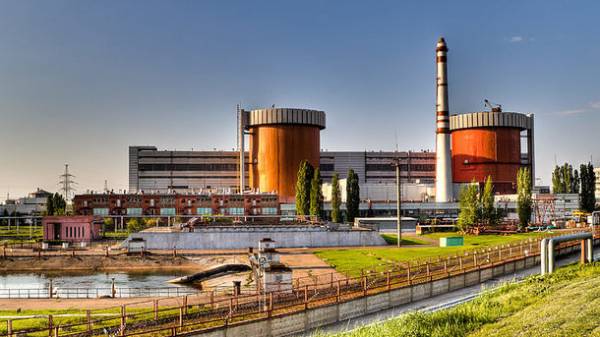 The power unit №3 South-Ukrainian NPP was disconnected from the power grid of Ukraine for middle outage. The unit is turned off in 1.43 Sunday, 2 April, the press service of the station.
Scheduled repair time of the unit will be 103 days. List of major works that are scheduled to execute, is included, including the removal of spent nuclear fuel, test & measurement fuel assemblies Westinghouse.
The first and second power units of South-Ukrainian NPP work without remarks in the set mode.
"The radiation background at the industrial site it is southern-the Ukrainian NPP is at the level of natural background values which were measured before start of the nuclear station. As of April 2, he is 0.12 µsv/h. Emissions and discharges of radioactive substances into the environment does not exceed the established admissible values", – noted in the company.
We will remind, the South-Ukrainian NPP 14 Feb hooked up the second unit to the grid after completion of their secondary preventive maintenance.
Comments
comments