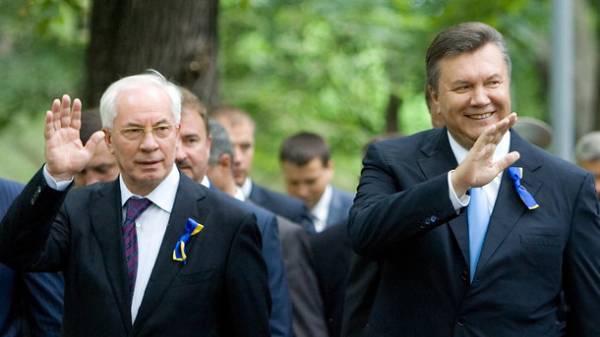 Prosecutor General Yury Lutsenko said that those arrested in one of the banks of Switzerland, 500 kilograms of gold belonged to one of the associates of ex-President Viktor Yanukovych. He stated this at a briefing in Kiev, transfers UNIAN.
The attorney General did not mention the name of the holder of a "Golden" cell Bank.
"Abroad, thanks to our international collaboration with colleagues, identified a serious gold contribution in one of the banks… I know you are talking about, but to tell us now in the interests of the investigation do not consider it necessary. This is a very well-known fact in Ukraine, we long and detailed to go, including through agreements with the investigation using other investigative actions and came to the following results. As soon as we put a lien and will finish all the necessary procedures to publicity did not harm the interests of the investigation, I'll let you know what it is," – said Lutsenko.
SEE ALSO
Supporters of Yanukovych have caused losses to the state at UAH 200 billion.
He noted that the gold be returned to Ukraine.
"Yes, a large amount of gold in the Deposit boxes one of the so-called "Yanukovych family", the name of the defendant was not Yanukovych, was found and now our overseas colleagues carry out all the necessary steps to it were arrested, and later transferred to the Ukrainian budget", – said Lutsenko.
We will remind, the Deputy Prosecutor General Yevgeny Yenin said that in Europe arrested half a ton of gold owned by the "family Yanukovych".
Comments
comments