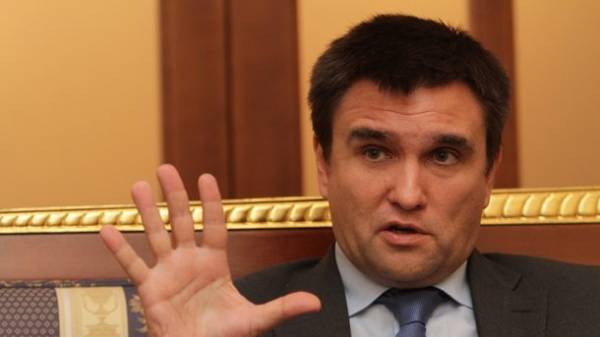 Foreign Minister Pavlo Klimkin said that during the war in the negotiations with Russia had many difficult moments, some of which even nerves passed. He told this in an interview LigaBusinessInform.
He remembered that there was a moment as he talks of the foreign Ministers list of prisoners across the table throwing.
"There were a lot of moments like that. In 2014 year, the military called night and reported about what is happening. And we all had to work very hard during the night. Still probably not the time to tell the details of how it happened, because it's not over. I'll never forget when we were at the meeting of the Council, when it was reported that the downed MH17. There were a lot of episodes Minsk. I basically consider myself a moderate. But there was a time when the talks of the Ministers I list of prisoners across the table throwing. Perhaps as a diplomat, I about these things have to be. But as a person — not sorry", – said Klimkin.
The wound Klimkin said that the only way of interaction with Russia from a position of strength. He believes that any agreements with Russia should not be enclosed.
Comments
comments