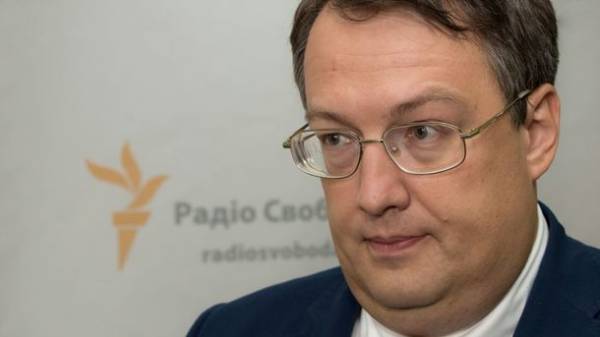 Russia refuses to implement the decision of the international court of justice, even if the court finds her guilty under the claim of Ukraine. This was stated by people's Deputy Anton Gerashchenko, transfers TV channel "112 Ukraine".
"Even if the court of justice decides on the recognition of Russia is guilty, she is accused by Ukraine of violating the international Convention on the financing of terrorism that Russia is promoting terrorism in Ukraine, as well as in matters of violation of the rights of national minorities on the situation with the Crimean Tatar people in Crimea. Even if the court in the Hague will take the arguments of the Ukrainian side, Russia is about a hundred would do… I am grateful to our diplomats, lawyers that represent the position of Ukraine, but we need to understand the following. In this world the major countries understand only the language of force. So long as Russia is strong, while they still carry stocks of money, as long as they have the army, which they can Finance, they will play with us until the end. So we need to strengthen Ukraine, to wait until Russia is weakened in order to return to his own. This court will not lead to a concrete material losses for Russia. Russia will simply refuse to execute the court decision", – said the MP.
We will remind that on Monday, March 6, at the International court of justice held a hearing on the claim of Ukraine on violation of the Russian Federation of the Convention on the suppression of the financing of terrorism and the Convention on the elimination of all forms of racial discrimination.
Recall, 16 January the Ministry of foreign Affairs of Ukraine filed a lawsuit about the violation by Russia of the UN Convention on combating financing of terrorism and the Convention on the elimination of all forms of racial discrimination international court of justice in the Hague. Ukraine demands from the Russian Federation to the termination of funding illegal armed formations on the Donbass, and to restore the activity of the Majlis in occupied Crimea.
Later, the Ministry noted that Ukraine will complement a lawsuit in the international court of justice against Russia new facts of human rights violations.
Comments
comments