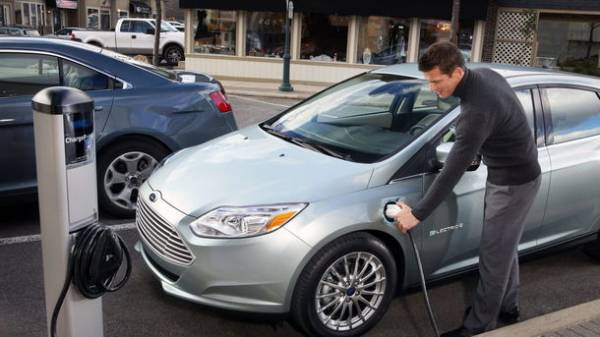 Ukraine is on the verge of a boom of electric cars. The Ministry of infrastructure wants to 2021 to free electric vehicles from VAT 16.8 per cent of the Pension Fund – 4.8% and excise tax – 109 Euro. In total, the machines will drop to 21-22%. The website "Today" to calculate how much it will save the owners of electric vehicles.
How much to save electric cars
In Ukraine, the tariff per kWh is 0.9 hryvnia, if consume less than 100 kWh per month. In larger consumption of electricity is one kWh costs about UAH 1.68. According to the interior Ministry, most of all in Ukraine was of electric cars, Nissan, Ford and Tesla. The characteristics of the vehicles of these manufacturers you can find out how much it costs to fully charge an electric car from a home outlet. It is worth considering that about 30% of the electricity in the charge is lost.
Nissan Leaf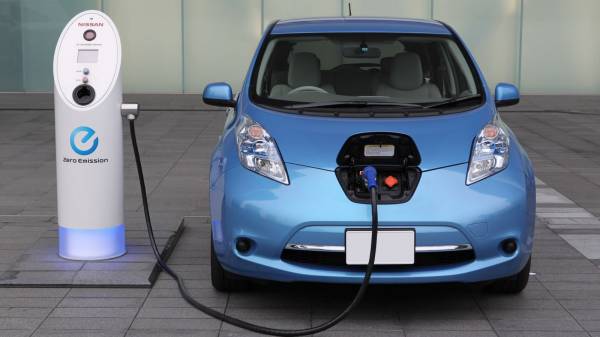 Nissan Leaf. Photo: nissan-elektro.com.ua
Release year: 2015
Battery: 24 kWh
Cost: new 33 thousand. used – 13,5 thousand dollars. (mileage 18 km)
Power: 108 horsepower.
On a full charge the electric car can travel 228 km. From a home outlet charging a car for eight hours. So, fully charging the battery will cost 24×0,9×1,3=28 hryvnia. If a month to consume more than 100 kWh, then at the rate of UAH 1.68 charging the car will cost UAH 52,4. The electricity consumption of the Nissan Leaf for every 100 km the car is about 10.5 kWh or 9,45-17,64 of the hryvnia.
For comparison, a car with an internal combustion engine Nissan Sentra 2015 consumes per 100 km nine liters of gasoline or 225,8 hryvnia at the cost of A-95 of 25.09 UAH/liter.
With an average vehicle mileage of 20 thousand km a year electric car will save the expense of gasoline is 43 thousand.
Ford Focus Electric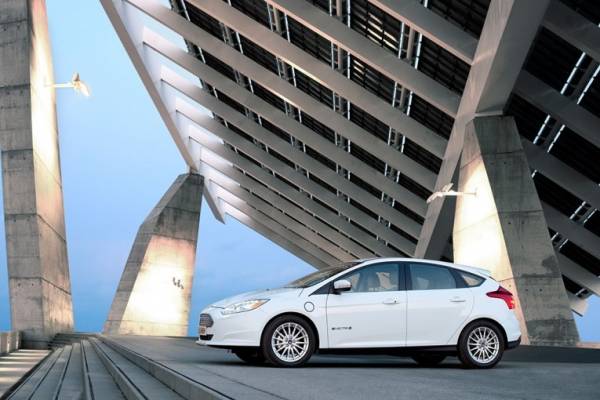 The Ford Focus Electric. Photo: e-move.com.ua
Year of release: 2014
Battery: 23 kWh
Cost: new – 30 thousand dollars, b/u – 15 us $ 200. (mileage – 18 thousand km.)
Power: 143 horsepower.
On a full charge the electric car overcomes a 200 km. From a normal charge battery charging machine, six hours. So, a 100% charging the car will cost in 23×0,9×1,3=26,9 UAH, at the dear rate of 50.2 UAH. Ford Focus Electric / 100 km consumes around 8.6 kWh or 10-18,7 UAH.
Diesel Ford Focus ST, for example, 100 km consumes 4.4 litres of petrol, which will cost 110 UAH.
With an average vehicle mileage of 20 thousand kilometers per year Ford Focus Electric will save 18 to 215 UAH.
Tesla Model S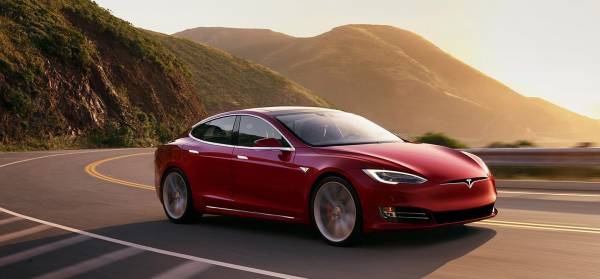 Tesla Model S. Photo: tesla.com
Release year: 2012
Battery: 75 kW·h
Cost: new – 68,1 thousand dollars, b/u – 45 thousand dollars. (mileage 54 thousand km)
Power: 417 HP.
On a full charge the electric car rides 490 km Tesla home outlet charging 25 hours. Full cost charging will cost 75×0,9×1,3=87,75 UAH, at the dear rate of 63,8 UAH. Every 100 km the electric car consumes 6.5 kW of 7.06 or 14.2 USD.
"If you compare the electric car and diesel car, the latter its value will double in two to three years due to ongoing fuel purchases. The electric car gets an average of 2 thousand dollars each year. That is over 5 years, you can recoup the car. If you take a used car for a year or two it is possible to pay back. And maintenance of electric cars is easier – you don't have a 450 engine parts that constantly break, may be not the quality and so forth," – said the head of the club of elektromobilitat Romantsev.
Where in Ukraine to recharge electric cars
For the transition to electric vehicles has all the conditions, experts say. In the country over the last three years have appeared three hundred charging stations near the hotels, cinemas and some of the Parking lots. While 90% of these stations are free, some may charge a fee for the place, including spending on electricity. Developed network of stations for electric vehicles allowing you to travel around the country, said the Executive Director of the company Alexander Kravtsov ElectroCars.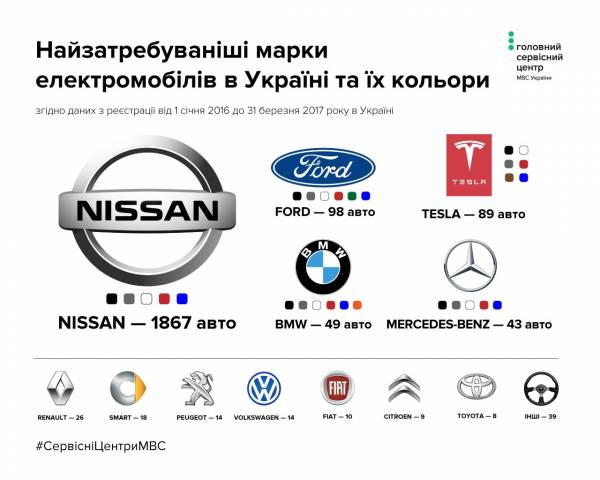 The most popular in Ukraine electric cars. Photo: armed forces of Ukraine.
"When you consider the number of charging stations on highways and the ability to continue the ride for another 100 miles using the generator, and travel in Ukraine – not the problem. In large cities no longer have any difficulties with charging of the electric vehicle, in the whole country there are about 300, a third of which in the capital", – says Alexander Kravtsov.
Co-founder of Tesla Club Ukraine Nazar Shimon-David says: when will electric vehicles in the country has increased, the market reacted on their own – without the incentive of the state appeared charging stations of electric cars. But to the "electric charging stations" the state must establish the technical requirements, according to Oleg Rodin, Director of E-Line, which installs charging stations for electric cars.
"Charging station – a device that "communicates" with the car. Not just transmits electricity, and the computer station is in contact with the machine. Such stations in Ukraine, about 300 and 100, which actually represent the electrical outlet. We are a year and a half trying to introduce the concept of "charging station" as it is understood in the world," he says.
When secratary cheaper
The Ministry of infrastructure offers to 2021 for the release of imported electric cars from: VAT – 16,8%, Pension Fund – 4.8% and excise tax – 109 Euro. In addition, the government want to make tax credit to the dealers to the income tax and to reimburse part of the cost of a car buyer. For domestic manufacturers of electric vehicles – to abolish VAT and introduce a reduced rate of tax on land up to 2028, the Pension Fund will cancel only up to 2021. Also plan to cancel duties on import of components for electric vehicles and install a reprieve from paying VAT for six months.
For example, the new Nissan Leaf 2010 production costs 17500 dollars, with the abolition of taxes, the electric car will drop to 13 745 dollars. When the current of 0.71 UAH per kWh of electricity, fully charging the car will cost 17 UAH, this is enough for 160 km. Cost more cheap Smart Fortwo ED 2014 release will decrease from 11702 to $ 9 153. That price will be subtracted another state grant, the amount of which is still unknown.
In the words of the Minister of infrastructure Volodymyr Omelyan, preferential conditions for electric cars to attract major automakers: Toyota, Volkswagen, Hyundai, Nissan and others.
Comments
comments