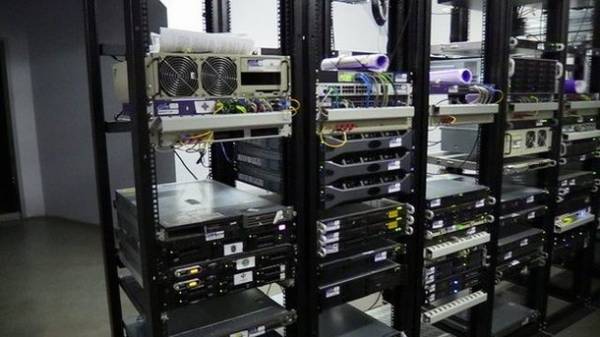 During searches in the offices of large ISP Wnet, the security Service of Ukraine (SBU) seized a large quantity of computer equipment. The company estimates the total financial loss from the searches of three million and denies all the allegations.
"June 1, 2017 on-site office of the company SBU Ukraine for 17 hours, a search was conducted, which was seized routers, servers and hard drives, ensuring the operation of the network, more than half of office laptops. The total financial loss is estimated at 3 million. Separately seized more than 70 thousand UAH volunteer help APU. Created technological problems. Affected the company's business reputation" – the press-service of Wnet.
The company has called the actions of the security forces are baseless and unfounded, "bearing a direct threat to the stable provision of telecommunications services to customers of the company" – business, government agencies and authorities, including: the public procurement system ProZorro, a number of embassies and international organizations, the Advisory mission of the EU in Ukraine, as well as a comprehensive video surveillance system of the capital.
The charges that the provider has interconnection networks LLC "Krymka South" which is in the Crimea and registered according to the legislation of the Russian Federation, the company said: "the Contract for the provision of services between OOO "Dabl-Yu No Ukraine" and LLC "Krymka Ukraine" (Ukrainian operator registered in accordance with Ukrainian legislation in March 2014, serves clients in Ukraine, equipment which is placed in Kiev) was signed in April 2016″.
As reported, the SBU believes that Wnet has collaborated with the Russian special services. As established SBU, segment of network and telecommunication equipment the company and its owners handed it over to a fictitious commercial entity, the control of which received FSB. After that, the Russian intelligence Agency set on telecollaborative own technical specifics.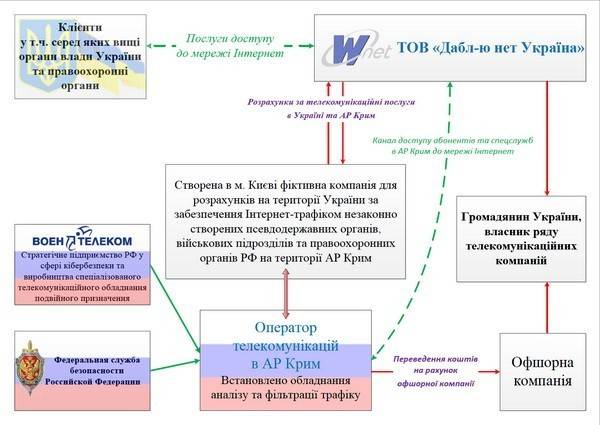 Comments
comments