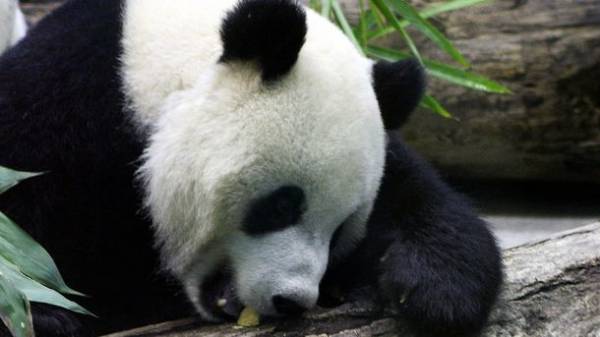 In the zoo Tokyo (Japan) giant Panda gave birth to a cub, the first in five years since the birth of the previous baby. Reported by the Japan Times, reports UNN.
As notes the edition, Panda Shin Shin 11 years. She gave birth to a baby in the morning, however workers of a zoo have noticed it in the second half of the day. Weight and sex of the baby is unknown.
It is noted that the zoo workers overcame the Panda as soon as I noticed she was pregnant, so that visitors are not disturbed.
It is reported that pandas Shin Shin appeared cub in 2012, but it died of pneumonia six days after birth.
The publication adds that the employees look forward to the day when I can show the baby to visitors.
We will remind, in China Panda-born twins. Animals came to light in April, but staff were not informed about this until may, as there was a danger that the children will not survive.
Comments
comments