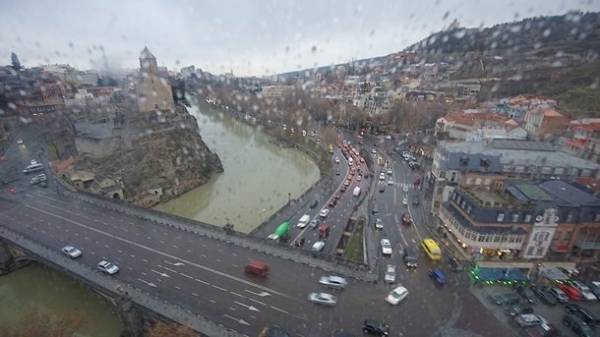 A heavy downpour with large hailstones that struck on Saturday in Tbilisi, has created serious problems for the inhabitants of the several districts of the Georgian capital and its environs.
According to local media, in Gldani, Mukhiani and Didi Digomi torrents of water flooded streets and first floors of the buildings, limited traffic. Reports of damage to cars and roofs of houses.
The Georgian interior Ministry reported that near Tbilisi on the road tsqnet'i-Akhaldaba gone landslides. To the scene sent a special brigade with equipment.
The relevant services of the Metropolitan municipality and the emergency management Agency has already begun to work on clearing roads and pumping water from flooded basements of houses.
As reported by Georgian TV channels, with the effects of water on Saturday and are fighting in the country's regions, including Kakheti, where large hailstones for 20 minutes destroyed the crops in several villages of the municipality Sagarejoy. In the town of Gori and its surrounding villages (Shida Kartli region), as well as on the territory of Dmanisi municipality (Kvemo Kartli region) heavy rain with hail caused problems on the roads in five villages damaged plots of land, vineyards and orchards. The disaster has left locals with virtually no harvest.
Comments
comments