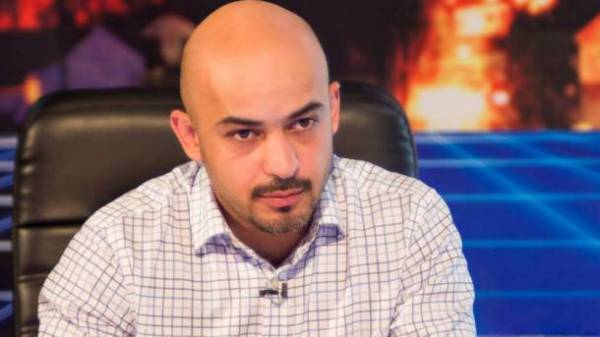 MP Mustafa Nayem believes that the Russian TV presenter Ksenia Sobchak wrong in his statements about banning Russian social networks in Ukraine and its appeal to the President of Ukraine Petro Poroshenko nor the place. She wrote about this in Facebook.
"I would like to convey Ksenia Sobchak, that over-the-top pathos of her appeals of "Vkontakte", to put it mildly, out of place. Not that I knew all about social media and revolutions, but specifically the Euromaidan, on which she persistently refers, started, coordinated and safely do the "Facebook" and "Twitter". Think a little about what I heard in Tunisia, Yemen, Egypt and other countries of the "Arab spring" – wrote the MP.
He also reminded the Russian TV presenter, in December 2013 the FSB demanded from the management of "Vkontakte" to transfer personal information of the organizers of the groups Euromayday.
"Your disobedience Ukrainians, unlike Russians, prefer not to show in social networks, and on the barricades and in the trenches. And, as you have expressed, if necessary, repeat," said Nye.
He also noted that her indignation at the rejection of the Russian singer Yulia Samoilova in the Eurovision song contest is just a manipulation of the disability of the artist.
"Yulia Samoilova certainly sounds great, but, sorry, broke the laws and Constitution of our country, which the Kremlin forcibly snatched a piece of territory. Or Madam Sobchak sincerely thinks that somewhere in the UK, USA or Spain for illegal crossing of the border meet on the red carpet and the award for courage?" the MP added.
As reported, Ksenia Sobchak protested the closing in Ukraine the Russian social networks "Vkontakte" and "Classmates" and wrote to the President of Ukraine Petro Poroshenko a video message in which he criticized the initiative.
As stated by the head of state, Ukrainians can live without the controlled by the FSB of the Russian social networks.
We will remind, on may 16 the President of Ukraine enacted the decision of the Council of national security and defense dated 28 April "About the use of personal special economic and other restrictive measures (sanctions)" against Russia.
Comments
comments