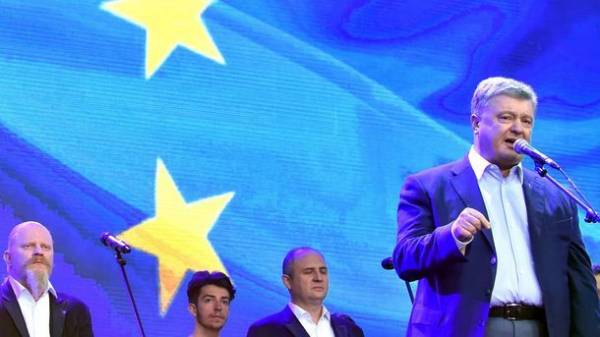 Ukraine with the entry into force of visa-free regime with the EU there are more arguments for EU membership.
About said the President of Ukraine Petro Poroshenko in his joint statement with President of Slovakia Andrej Kiska on the border crossing point "Uzhgorod" (Transcarpathian region) on Sunday.
"I want to say: the more progress we show that the path of reform, the more arguments I have and the Ukrainian people appears in order to give Ukraine the prospect of membership in EU", – he said.
The Ukrainian head of state also added that Ukraine is "forever away from the Soviet past" and "returned to the European family." "More than 4 million Ukrainians who hold biometric passports, they don't need any visas, paperwork, fees, the queues, and this increases the value of the Ukrainian passports" – said Poroshenko.
In turn, Kitty congratulated Ukrainians on a visa-free regime with the EU.
"This day is worth a lot of efforts and great hard work. Ukraine has fulfilled its promises, did the same for the EU. As it should be, everyone should keep their promises," – said the President of Slovakia.
Pussy urged Ukraine to continue reforms and to move forward on this path.
Recall that a visa-free regime between Ukraine and the European Union in the night of Sunday, June 11, officially entered into force.
The agreement with the European Union on mutual liberalization of the visa regime enters into force 20 days after its publication in the official journal of the EU, i.e. at 00.00 11 Jun 2017.
So, all citizens of Ukraine with biometric passport can visit 30 countries in Europe without a visa and stay there up to 90 days within 180 days, namely, all the countries-EU members except the UK and Ireland as well as Switzerland, Liechtenstein, Iceland and Norway.
Comments
comments