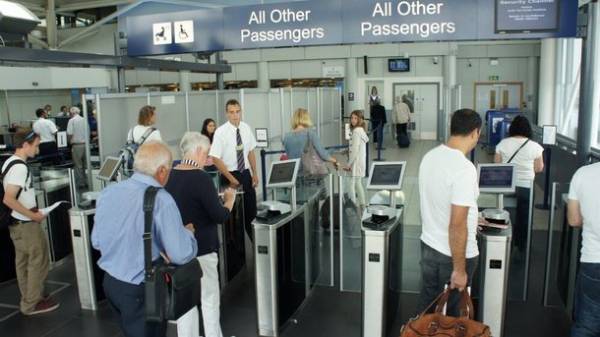 The Department of consular service of the MFA of Ukraine published information for travelling with the coordinates of diplomatic missions of Ukraine in the EU and information about the host country.
"Bezviz – in action, the Consul next. +380 (44) 238 16 57. Happy visa-free travel", – noted in the Department of consular service on Twitter.
#Betws – d, #Concolorous +380 (44) 238 16 57; https://t.co/yscXSN7gcX
Malevich bestvi Podoroga! pic.twitter.com/D2jGens4B5
— Ukrainzam have in (@UkrZaKordonom) 10 Jun 2017
All gromadyanam scho skaistulis #Btvs, you know, scho @MFA_Ukraine working 25/7 and Ukrainian #Concolorous. Partners in the Ter gotov! pic.twitter.com/CtmlDfzBnu
— Oleksii Makeiev (@Makeiev) 10 Jun 2017
On the website of the consular service contains information about the capital, population, language, religion, currency, regime of trips for citizens of Ukraine, addresses and phone numbers of the Embassy of Ukraine in the EU, numbers of "hot line" and so on.
As reported, Ukraine began to operate a visa-free regime with the EU. So, all citizens of Ukraine with biometric passport can visit 30 countries in Europe without a visa and stay there up to 90 days within 180 days, namely, all the countries-EU members except the UK and Ireland, and in 4 States the associated members of the Schengen agreement: Iceland, Liechtenstein, Norway and Switzerland.
Earlier it was reported that the Ministry of foreign Affairs of Ukraine pays attention of Ukrainians who intend to take advantage of a visa-free regime with the EU in the first hours of its action on the time difference with some countries of the European Union and recommends that you consider this factor. The foreign Ministry stressed that in each state the decision on the commencement of visa-free regime will come into effect at local time, which may differ from Ukrainian. Check current local time in European capitals and the largest cities here, here and here.
The foreign Ministry suggest when planning journeys carefully calculate the route and time of arrival in the country in order to avoid misunderstandings at the border and to reduce the time of passing passport control.
Comments
comments