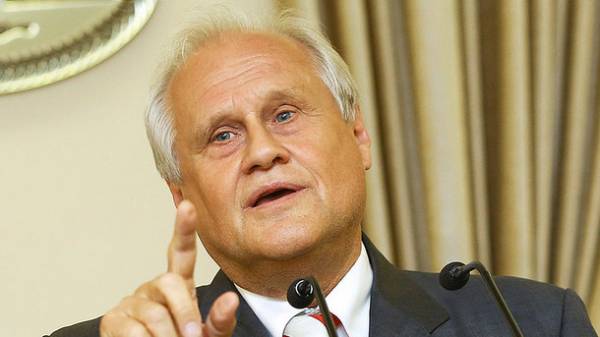 The Ministry of foreign Affairs of Belarus considers the attempt of failure a press-conferences in Minsk the OSCE representative Martin Sajdik radicals as a conscious provocation aimed at disrupting the negotiation process on Ukraine. About it reports a press-service of the Belarusian foreign Ministry, the TV channel "112 Ukraine".
"The press service of the foreign Ministry of Belarus sees this action as a deliberate provocation aimed at disrupting the negotiation process and discredit the Minsk negotiation platform," – said in a statement.
The foreign Ministry reminded that on Wednesday in Minsk by a group of individuals, documented passports of citizens of the Russian Federation, as well as journalistic identity, in particular the publication "Russian planet", was an attempt to disrupt the press conference of special representative of the OSCE in the Trilateral contact group on settling the situation in Eastern Ukraine Sajdik.
"These individuals had scattered leaflets and shouted slogans, impede the communication of the Ambassador with representatives of the media. In this regard, they were removed by law enforcement from the scene of the event. In the result, a press conference was held, and members of the media received information about the outcome of the Trilateral contact group in Minsk, in full," – said the Minister.
The Ministry stressed that the Belarusian side will continue to take all measures to ensure the safe and unhindered work of the Trilateral contact group and to immediately stop all attempts to hinder its work.
Comments
comments