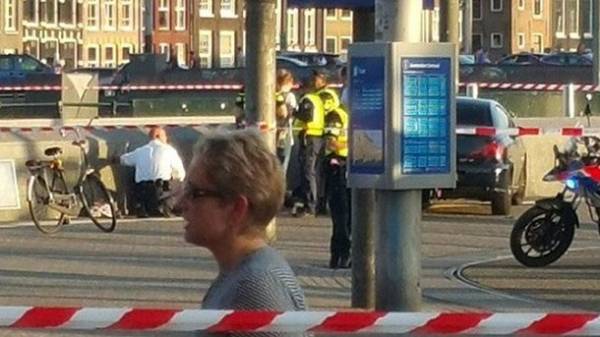 The evening of 10 June in Amsterdam on the square near the train station, a car drove into passers-by, at least 8 people were injured. About it reports "Ukrainian truth" with reference to BNO News. Two of the injured suffered serious injuries.
It is noted that the police approached the car, parked in the wrong place. The driver wanted to escape and as a result has hit a pedestrian and then crashed into the wall.
The driver was immediately arrested. Police are investigating the incident, but noted that it was not a terrorist act.
Auto rijdt in op mensen op het #Stationplein Amsterdam in Meerdere gewonden. pic.twitter.com/gD8qU1eHJQ
— Robby Hiel (@PersburoUNN) 10 Jun 2017
Amsterdam Police communicates that driver of car at Amsterdam Central Station possibly got unwell. Further investigation is going on. pic.twitter.com/PBtlTlDRKo
— Martin van Norel (@MartinvNorelRTL) 10 Jun 2017
Recall that in Canada, police shot and killed a man with a knife killed four people.
Comments
comments