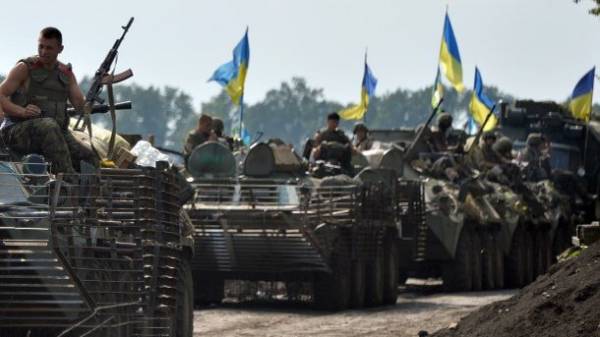 During the war, the Ukrainian military has grown in military terms and was able to stop the Russian army. In an interview with the Censor.NO said the commander of the U.S. army in Europe Ben Hodges.
"I see that the Ukrainian soldiers have stopped the Russians. Those Ukrainian military, which I watched very quickly improved its capacity over the past three years. They are well versed technically better than I thought. For example, I was impressed by the work with counter-battery radars that supply USA Ukraine: radar operator learn quickly, adapt to the conditions. I have seen parts that are innovating, using small drones. I was very impressed. The truth is that, despite the bad training at the beginning of the war, the Ukrainian military during this time he learned and caught up, and we see the result – in fact, they managed to stop the Russian forces. This gives me optimism about the potential of Ukraine and its military," said Hodges.
SEE ALSO
Russia has told Ukraine repulsed the aggressor's desire to fight
He also noted that the main goal is to force Russia to adhere to Minsk agreements.
"The US supports the Minsk process. I believe that at the moment the only solution is to make the Russian Federation is seriously and sincerely to take part in this process. Yes, we see that the Russian did not give the special monitoring mission of OSCE work. Yes, we don't know how many Russian ammunition and equipment import and export through the Russian-Ukrainian border in the Donbass. They threaten them and shoot them. So the key to success is to force Russia to take seriously the full implementation of the Minsk agreements. Well this process worked, Germany and France, and I'm glad that USA connect: support, continue to demand the return of the Crimea, for example, the renewal of sanctions. Sanctions are of key importance," stressed the General.
As stated by Vice-President Mike Pence during his visit to Estonia, and Russia's destabilizing actions in Ukraine and its support for criminal regimes are unacceptable.
Comments
comments