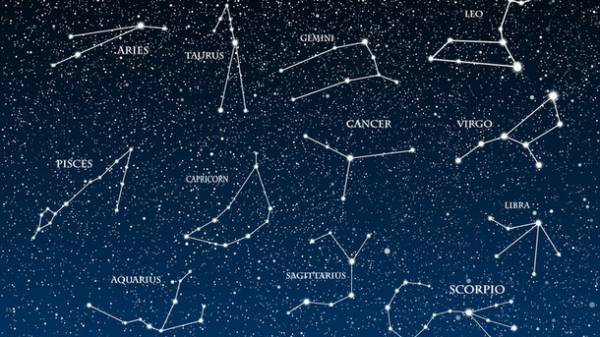 ARIES. You have intense pace of life, but the storm tops blocked by some invisible hand. Action equals reaction. Obstacles karmically motivated, especially in career, business, business mediation. Do not count on the patronage of the powerful.
In a friendly series "revision", filter the wheat from the chaff next to you should be only those that contribute to spiritual development, with whom cozy and fun, the soul blooms. Often privacy, visit the Shrine, listen to music, communicate with nature, it will contribute to psychological relaxation, positive impact on the internal state, where now reigns the discomfort.
Relationships with Cancers should be intensified.
TAURUS. Thanks to the magic charm to gain popularity among the opposite sex, to seduce ladies and gentlemen of the difficulties will not make. However, willingness and ability to quarrel, do not mix them in one pile, and razgranicheniia: those who are obliged morally, financially — be sure to give credit. It's karmic creditors.
The theme of the business, spiritual Outlook is experiencing deja vu. Going to the past tested programs that have exhausted their resources and you do not need at this stage of life, because it is a brake.
The fateful compass indicates the improvement of household welfare, send in the main effort. Now the security of personal happiness is a cozy home nest. Strengthen ties of marriage, your Union will be held at General queries, material interests, spiritual aspirations, where the "yours-mine" should not be included, all in a common pot. Money is a bone of contention! And if their partner is not enough, give him a chance for self-realization in professional sphere and earn.
GEMINI. Competitors choking, trying to act purposefully in society, you get ill traumatic rebuff their Majesties Reality. Idyll with others is a Mirage that beckons and disappears over the horizon. Conflicts can arise against the background of ambition, because you are very affordable, whereas a second side — rock, demonstrates the hard pragmatism and perfectionism, fixation on dogma. It is a relic of the past and blocks promising progress. So when you try to establish a relationship will have to use all their diplomatic arsenals to compromise interests. Especially at work. The scope of cooperation is "mined."
Making up the tails of the past, rethink the basic values, most of them for 9 years outdated and to be discarded. Will be replaced by new ones complying with the spirit of the time. Own views, and Outlook are a true landmark, and what people are saying, it does not concern you.
Listen to mental insight.
CANCERS. To the realization of personal desires, the gate is open (one and a half years). And other people's requests — this is not your concern. But if lately do not have the strength to do something that long you want, accept, here, fate has imposed karmic "veto".
Health of body and soul is a recurring theme. If plagued by sores, so made earlier excesses in work. Try to find in usual cases additional enjoyable side, make them variety. Then enthusiasm will multiply the productivity will be increased and you will not be overwork, which is strictly prohibited.
Spend more time at home, home warm, nourish positive energy.
LIONS. Drive safely, be proactive, learn to be responsible for any actions and decisions. Your place in society, where reigns the spirit of equality and fraternity. Live with your heart, be creative, do things you love, move up the business. But do not go "left." Here the sign "no climb — kill."
Define clearly the concepts of "passion", "love", "friendship". And don't cross that line. Blessed love you, but if you have inside the ice of indifference, things are bad. Not in a hurry to leave (the choice is yours, time), if the Union rests on the spiritual interests, all normal. Allow the satellite "to be reborn". Changing the style of life, getting rid of flaws, bad habits he has a chance to awaken your passion. But gradually.
Patrons will be found among the inner circle, neighbors, relatives.
VIRGO. Business, career, relationships with senior staff, subordinates, sphere activating events, but with the slipping. Stop storm official the top, nothing happens, even if you cardinal secret influential at court. Brake is hard, the who, family problems, sucking power.
It's time to throw off the yoke of additional duties, limit their authority and to do creative work. Then we will be able to glue the broken pots from the missus, love life will improve.
LIBRA. Routine sucks, a change of scenery is an internal necessity. The wind good luck screwing your life sail away from home, filled with trepidation stirring impressions. There are real friends. Travel, enable business connections in distant lands, but don't try to insist on. Debate or explanation of the relationship are doomed to irretrievable breakdown. And with the leadership too.
The war of ideologies will come to nothing. Each will remain unconvinced. Although you advisable to focus on someone else's philosophy of life, because their own is far from perfect and requires urgent modernization. Personal love of ideals is also a concern. They lived a full life and not inspire on feats.
SCORPIONS. Think about what is the most valuable in life: money or spiritual benefits. Maybe you should find the Golden mean between the earthly and the spiritual?
Decide your priorities and umudrjaetesj to earn money while engaging in favorite activities with the goal of self-actualization. Balance "want" and "need" is difficult, well balance pleasing everyone and not to offend anyone.
If the household you still were "milch" cow, now this manna ended. Do not let yourself to operate, rebuild a career, move up the business
fight for a prestigious status in the society is care of the household lose their relevance and fade into the background.
ARCHERS. You are on the battle front, attack competitors not subside. But victory is not visible. Going to the offensive, to take over influential opponents will not succeed. You hard to stand on their positions and nothing. In fact, fighting with their own pride. So enemies do not curse and bless! Are your teachers and mentors.
Place your order in a circle of friends, say goodbye to those who are no longer interested in you and hinders development. Should unite with worthy friends, and together March towards the goal.
CAPRICORNS. Life "stuff" karmic scenarios from the past. Desire for seclusion may struggle with the need to work, to be implemented professionally, to learn, to communicate, to know the thoughts of others, to stay abreast of public life and world events.
If frighten health, is a sign of accumulated stress toxins should incinerate diseases, and the soul be healed through repentance, prayer and love. Love your arrows will hit the target.
If you want to, prepare to surrender, to give in the interests of "freebies" is not expected. Channel foreign goods "thawed" due to personal investments, gifts, of generosity.
AQUARIANS. Time to revive the heart of love. Peace and friendship continue to keep pace with the missus. They are captains at the wedding ship, let command. And your destiny is humbly pass through the stage of spiritual transformation and successfully with them to evolve.
Life is beautiful and should not overshadow differences due to lack of money, sexual dissatisfaction, a manifestation of the many faces of selfishness. Throw it away! Common spiritual interests you together and nobody will break such a strong Alliance. If you feel unhappy in my marriage, the impetus for the revival of passion would be to work on yourself. Your task is to become beautiful and attractive, body and soul! Only in this way will be able to put a leash on your knight.
FISH. In the role of a family man you have reached perfection, was left to make up some tails. Business occupation is the test field, filled with karmic scripts where pop up from the past of the person with whom he once collaborated. Catch a variety of nuances of situations, analyze them in time and bring the theory into practice. And the fact that is not your own, treat philosophically.
Do not relax, discipline yourself, develop a clear timetable of action to everywhere. Orientation on the labor front, where you have to earn money. And charity should be dispensed, as has people to parasitism.
Comments
comments