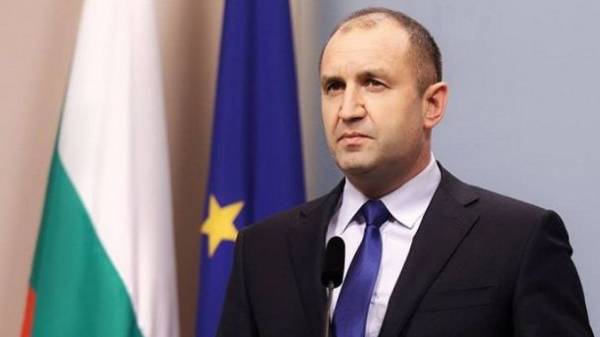 Sanctions against Russia are not good and therefore they need to cancel. This was stated by the President of Bulgaria, rumen Radev in an interview with local TV channel BTV.
According to him, he is ready to advocate for the lifting of sanctions.
"We will support any action for the lifting of sanctions, but it should be clear that the President alone cannot initiate such actions", – he said.
Also, the President of Bulgaria said that in a short time he held a conversation with Vladimir Putin, during which he will invite the Russian President to visit.
"There are many issues that need to be discussed," added Radev.
As previously reported by Reuters, the European Union will seek to renew economic sanctions against Russia after they expire at the end of July, boosted by an unexpectedly cold relationship of the US President Donald trump with Moscow.
"EU leaders support sanctions, but not all do it the "old zeal". Among the most staunch supporters of sanctions – Sweden, the Baltic States and Poland, whose voice weakened by Britain's decision to leave the EU", – stated in the message.
According to the publication, are less convinced include Italy, Greece, Cyprus, Hungary, Spain and Bulgaria. These countries argue that the 3 years of sanctions failed to sway Moscow, because they would like to reestablish business ties.
Comments
comments