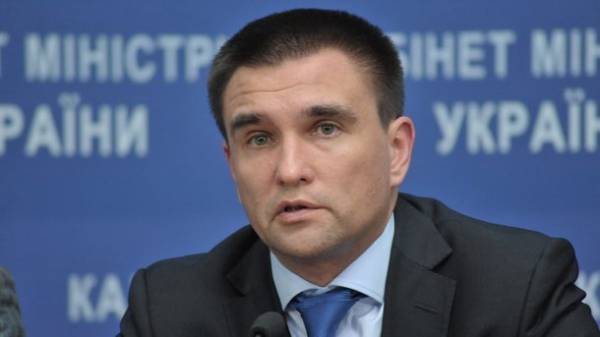 The Minister of foreign Affairs of Ukraine Pavlo Klimkin said that Ukraine is already underway through the acquisition of membership in NATO, the TV channel "112 Ukraine".
"In fact, we already go this way. Now we have set another pointer, but nonetheless we are going through it membership in NATO. Today, NATO is the only security system that is based not just on interests, and values. And I'm pretty sure we're already starting to work as an element of the Eastern flank of NATO", – said the Minister.
He noted that Ukraine is already actively conducts joint exercises with the NATO countries, as well as working on the implementation of the standards of the Alliance.
Klimkin also said that Ukraine has previously stated its intention to 2020 to achieve NATO standards.
Responding to a question on the likely timing of the entry of Ukraine in the Alliance, the Minister said: "This is not a matter of decades, as many say." Thus, according to him, it is important that the country has implemented necessary reforms.
Comments
comments