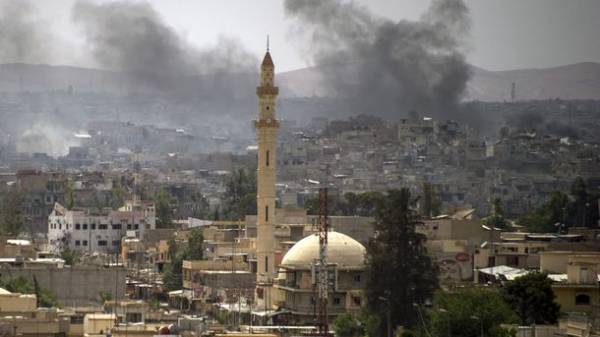 Iraq's armed forces announced the liberation of the Old city in Mosul, which is the last Bastion of the grouping "Islamic state" (IG) in the Western part of the city. About the speaker of the joint command operation Yahya Rasoul said the TV station al-Iraqia, reported Deutsche Welle.
Until the complete liberation of Mosul, according to the military, left for a few hours.
Army representatives claim that killed 35 militants, another six terrorists, who were trying to escape, was captured. Data on the number of people killed by the military and civilian yet.
As reported, on 2 July, the UN has said that tens of thousands of civilians remain locked in the Old town district in Mosul, where Iraqi government troops continue an offensive that began June 6.
Islamist extremists took control of Mosul in June 2014, when captured significant territory in Iraq and neighboring Syria, declaring an Islamic "Caliphate" over territories that they controlled. But in recent months, the forces supported by the United States, have made progress in the fight against "Islamic group" in both countries. Besides the assault on Mosul, coalition forces have surrounded the fighters of the "Islamic state" in the Syrian city of raqqa, which the militants declared its capital.
29 Jun Prime Minister of Iraq Haidar al-Abadi announced the completion of a "self-proclaimed Caliphate".
Comments
comments