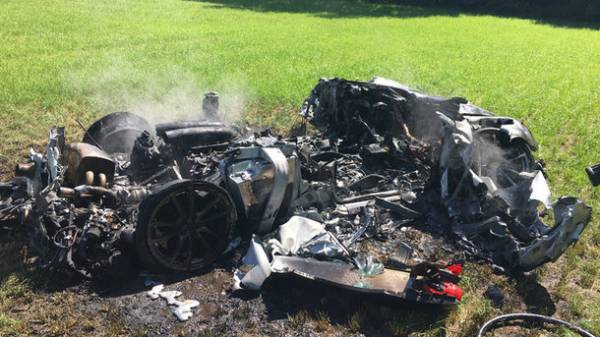 A resident of the British County of South Yorkshire broke new Ferrari 430 Scuderia cost of 220 thousand pounds (289 thousand dollars) an hour after purchase.
The man has not coped with management at one of the local trails. Fortunately, the driver escaped with only bruises and cuts, reports the Independent.
SEE ALSO
The Briton broke rented a Ferrari for wedding
The accident, which almost cost the British the life, his car caught fire.
Will reimburse the insurance company the damage to the British, unknown.
Man writes off £200,000 Ferrari in his first hour owning it https://t.co/iGwPMY6IrY pic.twitter.com/0L6YFqoasQ
— The Independent (@Independent) July 28, 2017
Comments
comments