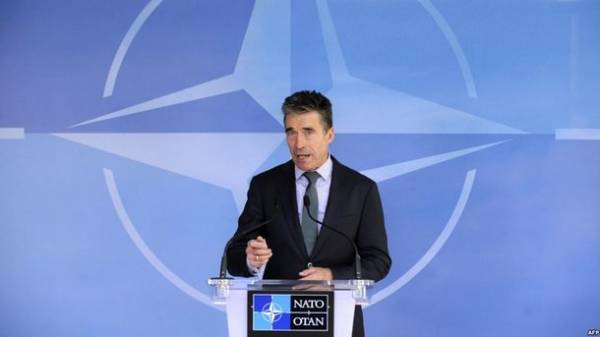 Ukraine should get defensive lethal weapons and become the main ally of the US, to successfully resist the Russian aggression. This was stated in an interview with "UKRINFORM" former NATO Secretary General, now Advisor to the President of Ukraine Anders Fogh Rasmussen.
In his opinion, the Alliance should care about Ukraine by providing military assistance.
"NATO supports the strengthening of the capacity of Ukraine to protect themselves. It clearly and it is obvious that Ukraine is one of the most reliable partners of NATO, and our dedication to the support of Ukraine in countering Russian aggression is unwavering. I am convinced that now is the time for NATO allies, and especially for the United States to give Ukraine lethal defensive weapons. This will help to contain the militants, supported by Russia," Rasmussen said.
He also believes that the USA should grant Ukraine a special status of the main ally outside NATO.
"It will not provide security guarantees for Ukraine, but will provide potential access to some types of weapons, as well as, most importantly, it will be a powerful signal to Russia about the obligations of Washington towards Ukraine. If the special status of the main ally outside NATO will be given, it will also mean that from Washington's support of Ukraine's membership in NATO and no alternative to this perspective," added Rasmussen.
Earlier, the Minister of defence Stepan Poltorak declared that Ukraine covers Europe from the million-strong Russian army and it needed the support of the West in this. According to him, NATO countries were not ready for Russian aggression.
In turn, the American expert Jason Smart was told that the Americans don't want to give Ukraine lethal weapons, because they do not trust Ukrainian authorities, however, agree that to help Kyiv in opposition to the Russian aggression is necessary.
Comments
comments