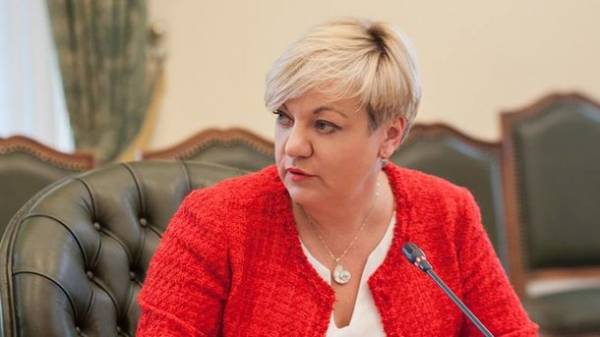 The Chairman of the National Bank of Ukraine Valeria Gontareva wrote a letter of resignation. About it to journalists in the Verkhovna Rada, said MP from the "block of Petro Poroshenko" Irina Lutsenko.
"I believe that the front of the work she has put in, she performed, so I wrote a statement (of resignation – Ed.). There is such a moment," – said Lutsenko.
According to her, Gontareva has repeatedly written statement of resignation.
"I think that this margin of safety the margin of the work she took over, came to an end… I think its work, the mission she performed," – said Lutsenko.
However, according to the MP, the new Chairman of the NBU has not yet been discussed, as the "coalition Gontareva satisfied."
Lutsenko said that Gontareva does its work, despite political and moral pressure, threats and investigation on its side of the GPU and NABOO.
Earlier the head of the NABOO Artem Sytnik said that the leadership of the NBU will be checked for involvement in the embezzlement of funds allocated for refinancing of a number of commercial banks.
Comments
comments