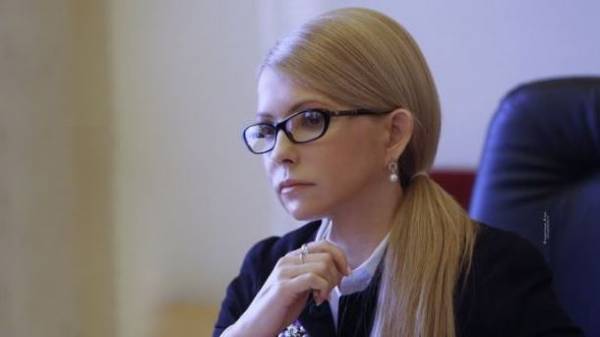 The Committee on national security and defense at the next meeting to hear explanations of the MP – former Prime Minister of Ukraine Yulia Tymoshenko on signing of gas contract in 2009. The decision was made at today's meeting.
"I ask you to support my proposal to the next meeting of the Committee, we addressed this issue publicly, transparently heard Yulia Tymoshenko," the MP said Gerasimov.
However, he added that the decision of the Stockholm court confirmed the fact that the gas contract, "Yulia Tymoshenko committed treason and betrayal of national interests".
In turn, the Chairman of the Committee Serhiy Pashinsky, called the signing of former Prime Minister agreement by the surrender of national interests of Ukraine.
"I don't mind to hear Tymoshenko at the next meeting… and for me it is obvious that this contract became the basis for the delivery of national interests," he said.
The MP said that "gas contracts" of 2009 was the basis for the signing of the Kharkiv agreements.
During the discussion, the MP Yuri Bereza has offered to resolve the issue comprehensively and to remove parliamentary immunity from all.
To hear the explanation Tymoshenko, voted by a majority of the members of the Committee.
As you know, the "Block of Petro Poroshenko" wants the anti-corruption bodies have checked the contract for the supply of Russian natural gas in 2009, concluded the leader of "Batkivshchyna" Yulia Tymoshenko for corruption and treason.
Comments
comments