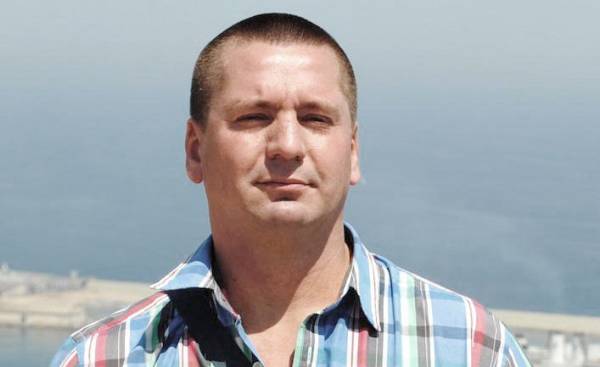 According to analyst firm Avascent Analytics, Asia in the Pacific region, and countries with access to the Indian ocean in the next ten years will be willing to spend on subs about forty billion dollars.
The invisibility of submarines, the complexity of their sinking and the devastating impacts that they can suddenly cause, this is the main advantage. The probable enemy can never be sure that somewhere near its coast or fleet is not a foreign submarine. Submarines are, on the one hand, a weapon of deterrence. The other reason for a new arms race in the already volatile region.
To date, coastal countries, only Cambodia, Sri Lanka and Brunei do not consider the purchase of submarines. Philippines and even Myanmar, thinking about buying submarines. In April of this year it became known that the Philippines will purchase submarines in the next 11 years, and in may, Myanmar declared interest in buying two submarines.
In March this year, Bangladesh for the first time in its history has commissioned two submarines bought from China. Pakistan plans to buy China's eight submarines and is looking for China loans under this contract, India — buy 6 submarines from France and plans to bring its active submarine fleet to 24 units, Singapore — 4 from Germany, Indonesia and 3 from South Korea and 4 from France.
South Korea in 2030 wants to increase its submarine fleet to 27 units and reach a stable export their submarines. Vietnam this year has received a sixth submarine of the project "warszawianka" of the Russian contract in 2009, spending on the purchase of almost annual defence budget of the country.
Taiwan, which is difficult to purchase weapons because of pressure from China on potential suppliers, the ambitious sought to create their own 8 submarines. The first boat of Taiwan must stand in line in 2027.
Australia plans to buy 12 submarines from France. Japan is thinking to increase its submarine fleet to 22 units and is actively building their own boats.
The countries of the region in General want to buy similar types of boats with a displacement of 1500 to 3000 tons. The prices of new boats ranging from 200 to 550 million dollars. What today want in theory — that their submarines could launch cruise missiles, such as new boats KSS-III from South Korea.
It is believed that the reason for this passion for submarines is the territorial claims of China and disputes over the Paracel Islands and Spratly Islands, as well as the possible realization of the plans of China for the control of navigation in the South China sea. According to the updated version of the law of China on navigation, which was announced earlier this year that the Maritime administration of China will be able to identify specific areas where you will not be allowed a foreign court for reasons of safety of navigation or for environmental reasons. To control the submarines of other countries to China is much harder than the ships and vessels. That is why Vietnam was ready to pay the entire annual defence budget for Russian submarines and to dramatically improve its position in the region.
But there are a number of other reasons.
Despite the high cost of acquisition and cost of training team and maintenance of boats, even small countries find it more beneficial than the inclusion of vulnerable surface fleet, which does not pose a serious threat to its neighbors in the modern development of the naval armaments. The Navy did not prevent the aggression of a neighbor, but the submarine will force him to think a hundred times. This is especially true of tensions between India and Pakistan, South and North Korea.
Another reason is national pride and exaltation of their status in the region. Thailand is not really needed submarines in it is not the deepest territorial waters, but nevertheless the country over $ 390 million is going to buy submarines from China and, perhaps, then two more.
More technologically developed countries, such as Japan, South Korea and Australia, the availability of the submarine fleet also allows you to maintain and upload their industries, and rely on exports of military products and submarines.
Curiously, the desire of Asian countries to equip their naval forces submarines awakened and the other trend is the purchase of anti-submarine tools: sonar, anti-submarine ships and planes, underwater and surface drones. This market also felt the excitement and will be ready to collect. Australia got the plane P-8A Poseidon and New Zealand thinking about the purchase of the same. Indonesia is awaiting delivery of two anti-submarine helicopters Panther AS565MBe this year, Taiwan — a couple of old American anti-submarine ships.
In late may, the Chinese media also reported that China plans to spend $ 290 million over five years to create a tracking system for the underwater environment. In the foreign media a system of sensors in the East China and South China sea called "underwater great wall" and immediately assumed that the sensors will collect information not in the scientific or environmental purposes, and for tracking submarines.
Comments
comments