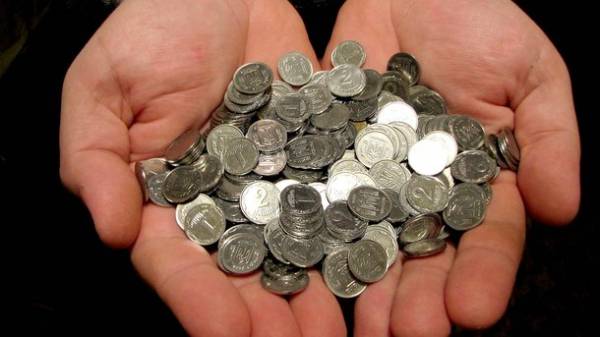 Ukraine is relatively calm settle foreign debts in 2017-2018, but by 2019, the potential for serious difficulties. This forecast was voiced by a member of the Advisory Council of the Board of the National Bank of Ukraine (NBU), chief Executive officer of the Center for development of the market economy (CMD-Ukraine) Yuriy Prozorov.
"During this interval (from debt restructuring. – Ed.) it is necessary to create conditions that will ensure payment of 2019-2020. You can certainly wait for a miracle such unexpected income "the money of Yanukovych" and in 1-1. 5 years. The question is, where will the economy at that time. We need economic growth above 8% at least next year. Despite the fact that this year, even 2% to be problematic," said Prozorov in an interview with UBR.
"If nothing we will not receive proceeds from privatization, in 2019, will achieve close to default (in 2019-2020 – Ed.)", – says the expert.
According to the expert, to pay off debt in 2019 Ukraine will only restart the economy and its growth.
"[We need] to see the economy generate foreign exchange earnings that will align the balance of payments and maintain foreign exchange reserves. Of course, you can replace the old debt with a new obligation, postponing the payments. Thus, one should try to move away from the failed binding mechanism of payments on restructured debt to GDP dynamics. Then in 2019-2020 will avoid negative trends in debt market", – said the experts.
Thus, according to him, the inevitable re-restructuring of debts.
"A default in 2019, will be the most unfortunate out of the situation, if for the next year and a half, the Cabinet will not find the source and mechanism of substitution of funds. While, the more probable is the re-restructuring. This should be done today and not pull, as in the case of "other debts" to the last, then to agree to unfavorable conditions. While not default forward, but the re-restructuring is inevitable," believes Prozorov.
Recall, the national debt of Ukraine is growing: in April it has increased by 21.12 billion UAH, reaching 74,31 billion dollars. Only a third of the debt denominated in local currency, but the lion's share of the feature in a foreign currency.
Comments
comments