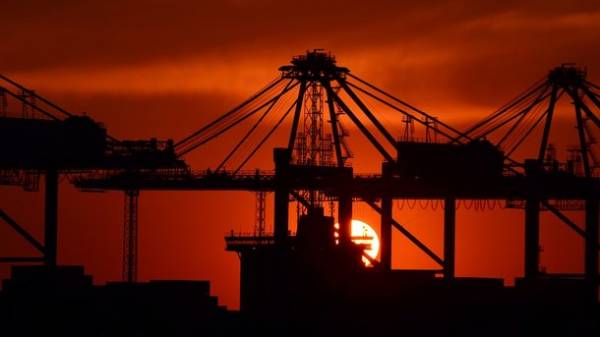 Industrial production in Ukraine in June 2017 increased by 3.8% compared to the same month in 2016, while in may the growth was 1.2% in April, the drop was 6.1 percent,reported the State statistics service (SSS) on Thursday.
The Department clarifies that, with the correction for the effect of calendar days, industrial production in June-2017 June-2016 grew by 3.3%.
State statistics Committee indicates that in relation to the previous month in June this year industrial production rose 0.1%, and taking into account seasonal factors – by 0.5%.
According to the report, in General, the first half industrial production in Ukraine fell by 0.4% compared to the same period of 2016. In mining and quarrying recorded a decrease of 6% in the supply of electricity, gas, steam and conditioned air is 5.6%, while in processing industry the growth was 3.6%.
As noted by stat office, in the Luhansk region the industrial output in January-June 2017 in comparison with January-June 2016 dropped 25%, in Donetsk – by 11.7%, including in June, a decline in the Luhansk region of 2%, in Donetsk – by 4.3%.
See also: Ukrainians began to eat less, but more to build: as the economy was recovering
According to gosstat, in January-June 2017 a positive result in the industry was recorded in Odessa (19,4%), Zhytomyr (14%), Kirovohrad (11,9%), Vinnytsia (10,9%), Volyn, Zaporizhia and Kharkiv (8,8%), Rivne (7%), Ternopil (by 6.8%), Ivano-Frankivsk (6%), Kyiv (5.7 percent) regions.
Earlier, Prime Minister of Ukraine Volodymyr Groysman instructed the first Deputy Prime Minister Stepan Kubiva, as well as members of the National Committee for development of industry to prepare a system of measures to stimulate production in Ukraine.
Comments
comments