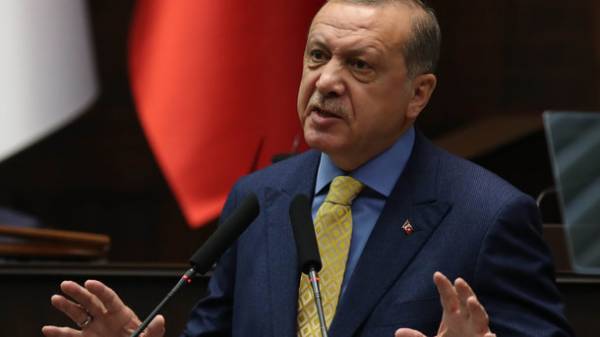 Turkey will continue to develop relations with Qatar, the sanctions against the country are not the solution to the problem. This was stated by President of Turkey Recep Tayyip Erdogan.
"We do not believe the right (decision) sanctions against Qatar. In a period when we especially need solidarity and cooperation, this situation to anyone in our region will benefit. With the approval of the perceived coolness of Qatar. And we'll continue to develop a relationship with him," said the Turkish President.
Erdogan stressed that Turkey will make every effort to ensure that the situation of Qatar as soon as possible resolved through dialogue.
We will remind, on June 5, Saudi Arabia, Bahrain and the UAE and Egypt have announced the severance of diplomatic relations with Qatar, accusing Doha of supporting terrorist organizations and destabilize the situation in the middle East. Power Eastern Libya, Yemen and the Maldives and Mauritius subsequently also announced the severance of relations with Qatar.
Comments
comments