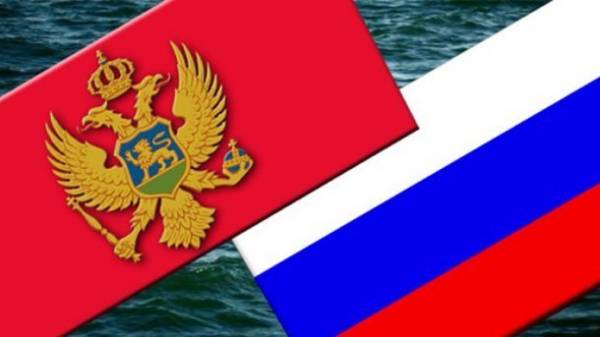 Acting assistant Secretary of state John Heffern said that Russia was planning a coup in Montenegro.
He said this during a speech at the conference EU and the USA on joint security policy and defence within the framework of a panel discussion about the Russian intervention and hybrid war, the live broadcast which leads the EU delegation to the USA on YouTube, TV channel "112 Ukraine".
"Well, let me finish with one example, and shortly after to move on to the questions… last year we gathered a few Russian agents to commit what the authorities of Montenegro have spoken and informed us in NATO about the planned coup in Montenegro," said acting assistant Secretary of state.
The diplomat stressed that "the Russian agents were recruiting people and used various mechanisms in order to derail elections" in Montenegro.
Heffern added that thus Russia, in his opinion, wanted to negate the path of Montenegro to NATO membership.
We will remind, on June 5 in Washington held a ceremony in which Montenegro officially became the 29th member of NATO.
19 may 2016 NATO countries signed the Protocol on accession of Montenegro to the Alliance. April 28, 2017 the Parliament of Montenegro approved the law on membership of the Republic in NATO. May 12 this year, the government of Montenegro announced that all 28 countries-members of NATO ratified the Protocol of accession that the Balkan States into the Alliance.
We will note, Russia has reacted negatively to this step Balkan Republic.
We will remind, in the fall of 2016 in Montenegro occurred the attempted coup and the assassination of the then Prime Minister Milo Djukanovic. According to police, a group of conspirators in addition to the Serbian nationalists included the two agents of Russian intelligence. Moscow officially denied any involvement in the organization of the coup.
Russia has banned entry into the country current Prime Minister of Montenegro, Dusko Markovic and the speaker of the Parliament Ivan Brayovich and a number of Montenegrin politicians. In response to Montenegro was denied entry 149 citizens of the Russian Federation and Pro-Russian Ukrainians who support the annexation of Crimea. In addition, the "Rospotrebnadzor" banned the import of alcohol of the Montenegrin producers.
Comments
comments