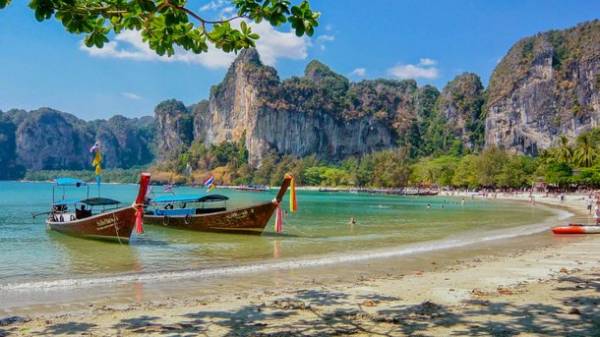 The Ministry of tourism Thailand has proposed to require all entering the country tourists take out health insurance, according to the newspaper Bangkok Post, citing a source.
The project was proposed, including as a plan for the development of Thailand as a destination for medical and Wellness tourism. It will consider the national Commission on the tourism policy of the country.
The rules of insurance registration and other details will charge to work out national insurance Commission, the newspaper writes.
According to the newspaper, the new requirement should not become a barrier to inbound tourism. Therefore, in Thailand looking for a solution to foreign travelers could enter the country, even if they have not purchased insurance in advance. In particular, at the passport control at international airports and checkpoints on the borders of the country may be vending machines for the purchase of travel insurance, where tourists will be able to acquire the necessary document.
Earlier, the Ministry of tourism of the country has already proposed to introduce compulsory medical insurance for foreign tourists. The hospitals in Thailand are often left with unpaid bills for treatment of foreigners due to the fact that victims have no means to pay for medical services, the newspaper writes.
According to the Executive Director of the ERV Yulia Aloneboy such a rule is not enough to enter, you will need to monitor its implementation. She recalled that in the countries of the Schengen area control is carried out at the stage of applying for a visa.
"This idea will not be the future, but it is a reminder to tourists about what we need to insure. Among them, many people come to plan their trips irresponsible. Although, there are others – in the first of this winter Thailand ranks first among the insured themselves," – said Yuri Alcheev portal "Interfax-Tourism".
According to the expert, for clients of tour operators will not change anything, because in the tour package insurance is included. According to the FL-155, can be waived, only by writing written statement.
"The idea to issue policies upon arrival using machines similar to another exaction foreign tourists will not be able to obtain from a local insurance company for compensation paid their own bills, and transportation home is also organizing is hard," she said.
Arrivals to Thailand from January to March made up of 9.19 million, which is 1.7% more than last year's result.with
Comments
comments