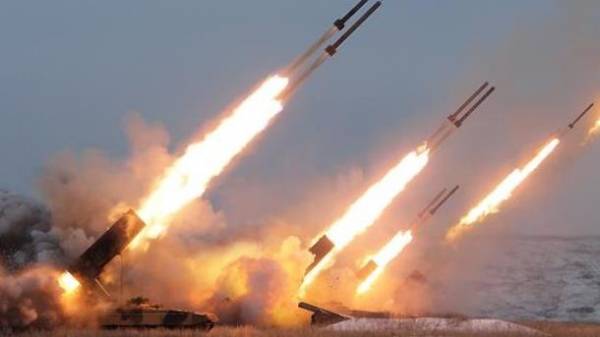 In the Orenburg region held doctrine of missile troops of Russia, which was made with the launches of missile complexes "Iskander-M" at a conventional airfield of the enemy, reports "Correspondent".
It is noted that early in the morning units of the rocket troops were on alert to launch a missile attack.
"The objectives were fulfilled in the conditions close to the fighting. Morning units were alerted, made a 40 km March to the place of concentration of military equipment on a regular and fulfilled group of electronic triggers, given the coordinates of the polygon Totsky," – said in the message.
It is also reported that the exercise involved more than 40 units of special equipment.
Note that the complex Iskander-M is capable of accurately hitting targets at ranges up to 500 kilometers.
Recall, March 20, in the occupied Crimea began large-scale exercises involving three of the compounds of the airborne troops of the Russian Federation and the black sea fleet and Air and space forces. Just maneuvers on the ground Opuk involved more than 2,5 thousand Marines and about 600 units of military equipment.
Comments
comments