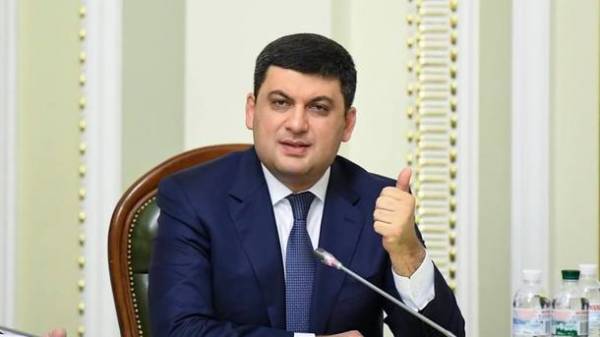 Pension reform in Ukraine aims to fight poverty among the Ukrainian pensioners. This was stated by Prime Minister of Ukraine Volodymyr Groisman.
"The majority of pensioners of Ukraine living on the edge of poverty. Set them the pension is unfair and does not meet their needs. We must wrest the Ukrainian pensioners out of poverty – and this way we begin after the adoption of the reform of October 1, 2017", – said Groisman.
According to him, the pension will be revised for 9 million pensioners and 5 million 600 thousand of them will receive even more substantial increase in the size of pensions.
"We will do our best to update the system and raise pensions to Ukrainian pensioners, who would like us no hurt. Criticism, which sounds today, is untrue and unfair to Ukrainian citizens. For the result of the pension reform, I am ready as the Prime Minister of Ukraine to take personal responsibility. In October we will hold the charges for a new system, and in November we will know who was right. In November people will feel that what we talked about today, has become a reality," – said Groisman.
We will remind, the Cabinet of Ministers of Ukraine adopted the draft pension reform and submitted it to the Council reforms. According to the draft, pension in Ukraine will increaseand the retirement age will remain almost unchanged. At the same time for some categories of Ukrainians will cancel the special conditions of retirement.
In addition, Ukraine will expand the list of occupations with early retirement. And special pensions will be saved in the military, in view of their merits in the defense of the homeland.
Comments
comments