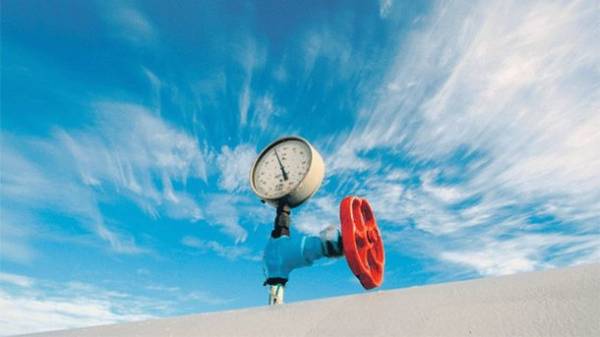 The Tribunal of the Arbitration Institute of Stockholm chamber of Commerce has drastically revised the price formula in the contract for the supply of gas from "Gazprom", which now does not depend on the prices of petroleum products (gasoil and fuel oil – Ed.) and the price of gas on the market. About this informed the head of Board of "Naftogaz" Andrey Kobelev.
"The formula changed. She changed from 2014. She changed to the new market-oriented principle… the price Formula was simultaneously changed for Ukraine with reference to the oil to bind to the market. Previously we had 100% of the oil now – 100% of the market", – said Koblev in the air "5 channel".
According to KOBOLEV, when calculating the price approved by the arbitration formula today Ukraine could buy Russian gas cheaper than it is now happening to Europe.
"It (the price according to the updated formula – Ed.) now not only is less than the price that we need from the "Gazprom" it is even less than the price which Ukraine pays for gas purchased on the European direction", – said Kobolyev.
The head of the NAC does not see in the decision a single item, which would give Gazprom an advantage over the "Naftogaz". "It is correct to compare what happened before the decision and that after. To the decision "Gazprom" believed that we owe him $ 47 billion. We no longer need. Gazprom believed that we need to buy at least 41.6 billion cubic meters of gas per year. Don't have to. Gazprom believed that we should pay one of the highest prices in Europe. We don't have. What else could be "rainbow" (for "Gazprom" – Ed)?", – said Kobolyev.
As reported earlier, Gazprom said that the decision of the Stockholm arbitration on the dispute of the Russian "Gazprom" from the Ukrainian "Naftogaz" many "bright moments".
We will remind, on may 31, the Stockholm arbitration court has announced a closed decision by mutual claims of "Gazprom" and "Naftogaza". This decision was the first of several anticipated.
The court overturned the onerous condition "take or pay", according to which Ukraine had to pay 52 billion cubic meters of gas annually, regardless of the actual supply.
The court fully lifted the ban of re-export of Russian gas.
"Gazprom" to revise the formula for calculating the price, but with 2014 and not as required "Naftogaz of Ukraine" from 20 may 2011 to October 2015.
Russian media were quick to say that in this case, Gazprom will demand that Naftogaz payment for gas deliveries in 2013.
Now the parties are awaiting the financial explanations of Stockholm. The amounts that the parties must pay each other on the basis of the decision of the Stockholm arbitration, separately calculate the experts.
Comments
comments