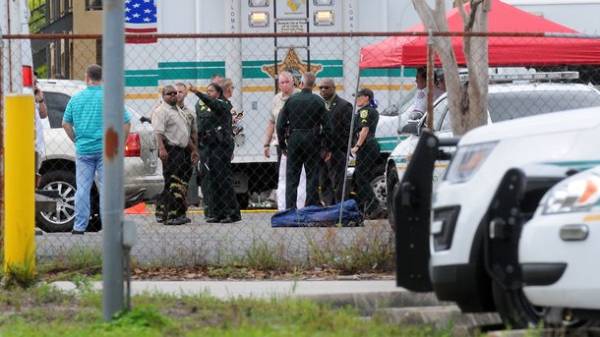 The result is shooting in Orlando (Florida) five people were killed, including the gunman. Police have said that the incident has nothing to do with terrorism, reports CBS12.
According to the Sheriff's office orange County, where the tragedy occurred, at the moment, "the situation has stabilized".
According to her, the shooting started disgruntled former employee of the company. His victims were former colleagues.
People were in the office, terrified and shocked. One of the workers had nothing to say and kept saying "My boss is dead, my boss is dead."
It should be noted that it is not the first mass murder in Orlando. 12 June 2016 29-year-old Omar Matin opened fire in a gay disco club Pulse and took hostages. Then 49 people died, 53 were injured. The police freed the hostages, and the killer was shot.
Comments
comments