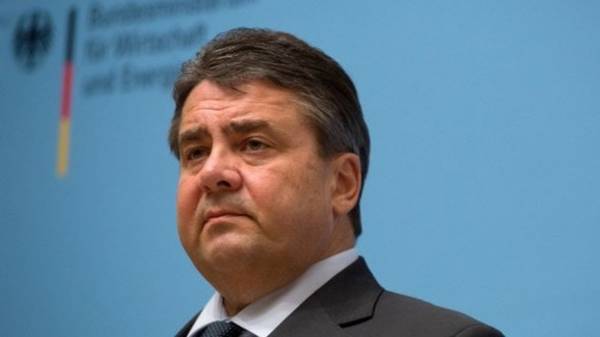 Germany would have to withdraw c of the air base Incirlik in southern Turkey due to the restrictions of the Turkish government on the visits to German lawmakers.
This was stated by the foreign Minister of Germany, Sigmar Gabriel, reports Reuters, reports "Ukrainian truth".
Gabrielle made a statement after a meeting in Ankara with his Turkish counterpart Mevlut Cavusoglu.
"My Turkish colleague told me that in the current situation Turkey is for internal reasons cannot resolve every visit of German parliamentarians to base "Incirlik", – said Gabriel.
"I'm sorry about that. And I ask you to understand that we – for domestic political reasons – should withdraw soldiers from the base "Incirlik", he added.
According to media reports, soon after his speech, the Prime Minister of Turkey has canceled a planned meeting with Gabriel, citing a busy schedule.
Earlier it was reported that the German government has set Ankara a two-week period for settlement of the conflict over the admission of members of the Bundestag on NATO base Incirlik in Turkey.
On the Turkish base Incirlik hosted about 260 German military They support air strikes against bases of the group "Islamic state" in Syria and Iraq, performing aerial reconnaissance and refueling aircraft.
The conflict around the base between Turkey and Germany emerged in mid-may, when Ankara did not give permission to enter by the delegation of the Bundestag Committee.
Comments
comments