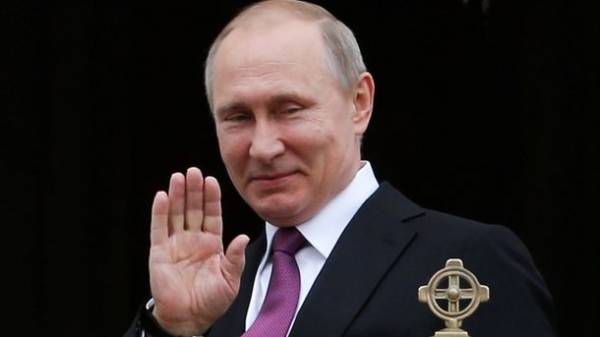 The United States actively around the world interfering in the electoral processes. This was stated by the President of Russia Vladimir Putin in interview to NBC TV channel, transfers "RBC-Ukraine".
"I don't mean to offend, but the United States everywhere around the world to actively intervene in election campaigns of other countries", – Putin said.
He also stressed that "where the finger on a world map nor poke", there's gonna be complaints of interference in the internal political processes from "American officials."
Putin also said that if someone is trying to influence internal processes in the United States, "then it really the United States not to be offended".
"I'm not saying that we — we don't intervene," he added.
As previously reported, in more than 100 U.S. cities Saturday, 3 June, rallies were held demanding an independent investigation into the Affairs of President Donald trump with Russia and investigating information about a possible intervention of the Kremlin in presidential elections. Thousands of people came to the event "March for truth", which marched from new York to San Diego. According to the FoxNews channel, "March for truth" was held in 130 American cities. The organizers of the event said that the aim of the event was "to convey to elected leaders knowing that Americans want answers". Among requirements of protesters – the establishment of an independent Commission to investigate relationships trump with Russia, detailed public awareness and request from the Congress to trump published his tax returns.
Recall that the U.S. will maintain sanctions against Russia.
Comments
comments