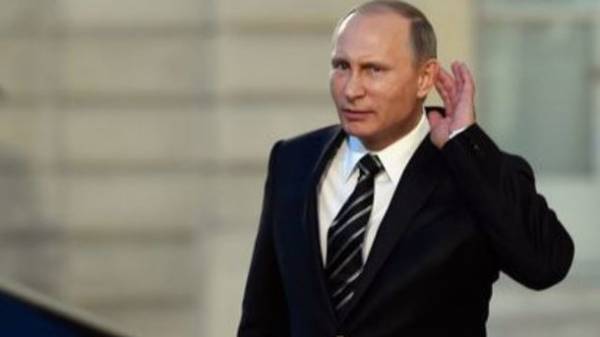 If Vladimir Putin wins the presidential election in 2018, in the next six years Russia has not seen better relations with the West. Wrote about this in his column on "Apostrophe" Russian journalist and publicist Leonid Radzikhovsky.
He believes that Putin is likely to re-elect for the next term, which would entail economic decline and the deterioration of relations with the West.
"Accordingly, six years is absolutely meaningless stagnation in the country because there are no sources for rapid movement of the economy in Russia, there is not expected. Even this years of psychological decay, since the constant arguing about Stalin, infinite 9 may – a sign that the country is some kind of nonsense is doing – looking not forward, but backward", – says Radzikhovsky.
Recall that recently the Russian state Duma has voted to postpone the election of the President of Russia on the day of the annexation of the Crimea.
As told Russian opposition politician Ilya Ponomarev, Vladimir Putin is afraid that his victory in the presidential elections in 2018 could sow doubt in its legitimacy. He noted that the Russian leader is important not only to win, but a high turnout of the population.
Himself, the Russian leader said the other day that to speak about his participation in the presidential elections in 2018 even earlier.
Comments
comments