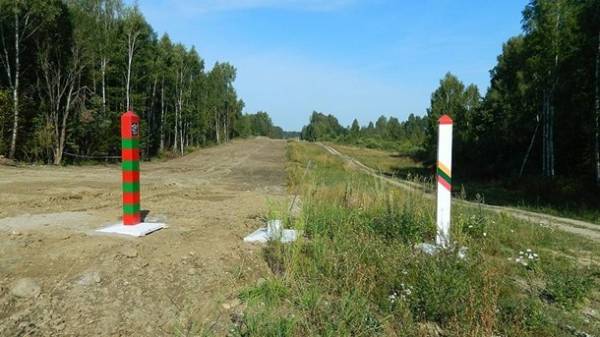 Today, June 5, Lithuania started the construction of the security fence on the borders with Russia over a length of 44.6 kilometers.
"By the end of this year, the fence with the Lithuanian side will be built over a length of 44.6 km", — said Service of the state border of Lithuania.
According to the first fence post is dug within village Reminisces current Sakiai district head of the interior Ministry of Lithuania Autism Misuraca.
The cost of works is estimated at 1,335 million Euro, the money for the construction allocated from the state budget of Lithuania. Construction work will be executed by ZAO "Gintrėja" on the basis of a bilateral agreement between company and security Service of the state border of Lithuania.
As said in the Lithuanian office in the area near the border with the Kaliningrad oblast will build a segmental metal fence with a height of two meters with additional equipment. The fence will be located on the border of three countries: Lithuania, Latvia and Russia near the town of Vistytis will continue it in the current Sakiai, and Vilkaviskis districts, the river Nemunas. Almost the entire 109-mile water border at the river Nemunas was previously equipped with surveillance system. The new border fence will install on land.
Construction work is scheduled to be completed until December 20 this year.
In addition, by 2020, the Service for the protection of the state border of Lithuania is planning to build a fence at the Lithuanian-Belarusian border, to protect the country from illegal migration.
Comments
comments