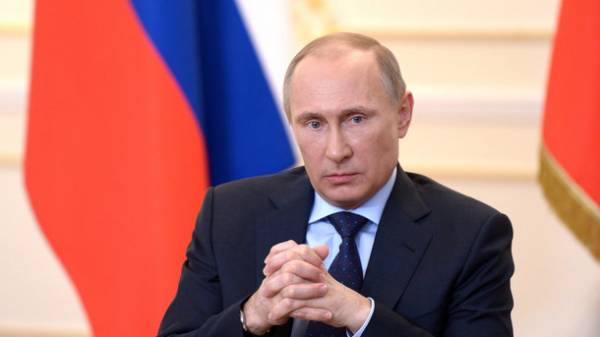 Russian President Vladimir Putin signed a Federal law banning money transfers from Russia to Ukraine through international payment systems. The corresponding document was published on the official portal of legal information.
According to the law, in case of introduction of a foreign state bans against Russian payment systems cross-border money transfers without opening Bank accounts within the payment systems, including foreign, will be possible from Russia to such a state only under the condition that the operator of the payment system operators services payment infrastructure directly or indirectly controlled by the Russian Federation.
The Bank of Russia will have to post on its website information about the introduction of foreign States prohibitions in the area of payment systems, operators which are registered by the Central Bank. Statutory limitations will apply from the date of placing the controller of such information.
The law shall enter into force 30 days after its official publication and applies to the prohibitions imposed by foreign States before its entry into force.
As explained by one of the authors of the bill Deputy of the state Duma Vladislav Reznik, the document is aimed at addressing the negative effects of the ban on the activities of the Russian payment systems on the territory of Ukraine. This prohibition has led to restriction of competition on the Russian market of payment services carried out in the form of cross-border transfers of funds without opening accounts in favor of foreign payment systems.
As reported, Ukraine in October of 2016 extended sanctions against Russia, by banning a number of Russian payment systems. Under the sanctions were the payment system "Hummingbird", which controls Sberbank, "a Golden crown" (rnko "Payment center"), "Unistream" (the Bank "Unistream"), "International money transfers Leader" (NCO JSC "Leader"), Anelik (Bank "Anelik RU"), Blizko (the Bank).
Comments
comments