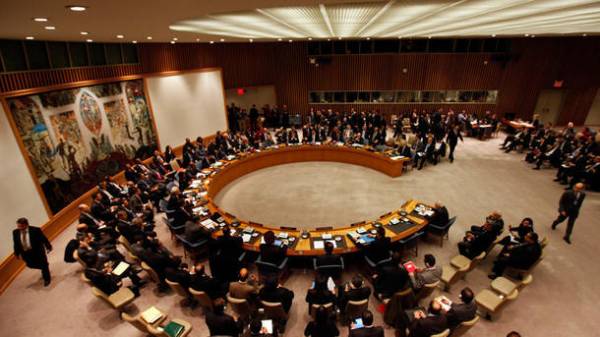 Russia blocked approval of a statement of the UN security Council, which strongly condemned the launch, the DPRK Intercontinental ballistic missiles (ICBMs), and repeated the call for the need to take "further significant measures" to resolve the North Korean issues, said the Agency "associated Press" on Thursday, citing diplomats from the UN.
"The diplomats, speaking on condition of anonymity, said that the closest ally of North Korea, China has approved the text", – stated in the message.
According to them, the discussion document continues on Thursday, to find a solution that will satisfy all the 15 members of the security Council.
According to one of interlocutors of Agency, "Russia expressed its disapproval, as in the proposed statement reads that were launched exactly ICBMs".
The Deputy permanent representative to the UN Vladimir Safronkov said that the situation of the last test of the DPRK ballistic missiles, requires study and clarification.
On Tuesday, the Central television the DPRK has announced about the first test of an Intercontinental ballistic missile.
Comments
comments