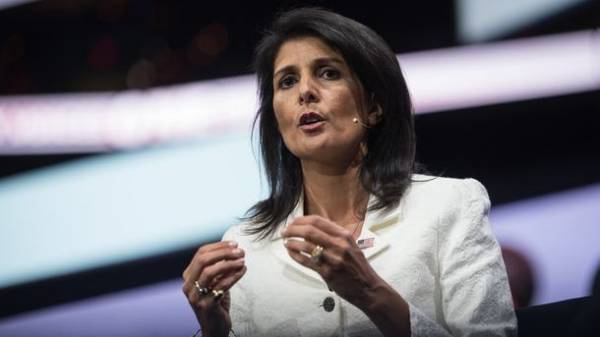 Washington does not cancel and does not weaken the sanctions against Russia.
This was stated by the U.S. permanent representative to the UN, Nikki Haley in an interview with CNN, reports DW.
"Reduce the pressure on Russia will not be until then while she will not assume the responsibility for carrying out its part of the Minsk agreements", – said the diplomat in response to the question of the leader of the alleged attempt by the White house to put pressure on the state Department with the aim to initiate the process of lifting sanctions against Russia in the first weeks of the Board of trump.
Asked about the alleged intervention of Moscow in the elections in the U.S., Haley said: "We are absolutely confident that Russia intervened in the election."
According to her, Congress is investigating this case and we need to make every effort to ensure that in the near future to provide the public with related facts.
Regarding The article The Washington Post about the attempts of the son-in-law of Donald trump Jared Kushner to establish a secret communication channels with the Russian Federation, Hayley said that she don't know about that, adding that it is necessary to wait the specific facts justifying a "suggestion".
Comments
comments