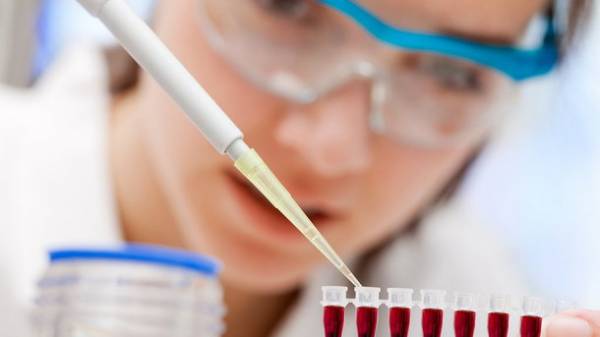 If 90-95% of people have immunity against infectious diseases, it does not apply across the country. Such immunity is called "collective". But in Ukraine, the rates of vaccination against diphtheria and tetanus less than normal more than doubled.
According to the world health organization, vaccination coverage in Ukraine is the lowest in Europe. In the country there are all prerequisites for the outbreak of the disease, doctors say. First, not all children are vaccinated. Second, few Ukrainians know that in adulthood need to be vaccinated.
So, last year only 46% of children were immunized. In 2015 against diphtheria were vaccinated with 0.1% of adults in 2016 – 21%, said Igor Marychev, senior researcher of the Institute of epidemiology and infectious diseases.
"This is a manageable infection. Their distribution depends on the vaccination coverage. It can be assumed that a low level of pribivanii in recent years, a possible epidemic rise of diseases," said Igor Marychev.
According to immunologist Vadim, Kotsarenko, Ukrainians are not vaccinated due to migration. Moving around the country, patients remain attached with the medical institution at the place of residence. The second reason is poor health and enlightenment. In the best case, to remind you about vaccination can when applying for work. But usually of vaccination remember, when you step on a rusty nail, the doctor said.
"Periodically, outbreaks of diphtheria in the adult population there, and the disease is much more difficult than in children. Unfortunately, it is the result of missed vaccination in childhood and neglect of revaccination. In tetanus also, there are cases. After contact with stabnikova wand risk of disease in humans without vaccinations is much greater. To revaktsinirujut need, because it is a particularly dangerous infection is a very high risk of death," – said Vadim Kozarenko.
So, due to the low level of vaccination of children in Ukraine is rapidly increasing the incidence of measles. According to Ministry of health of Ukraine, in June 2017 fell ill with measles 473 people, nearly doubling the number of cases since the beginning of the year to 962. Most people contracted measles in Ivano-Frankivsk and Odessa regions. Outbreak in June were also recorded in the Ternopil and Chernivtsi regions. In just the last six months in Ukraine there have been 15 measles outbreaks that hit the half of the regions and Kyiv city. More than 70% of cases YTD – 697 – children and adolescents. The treatment of infection does not exist. The only effective method to protect yourself is to get vaccinated.
Comments
comments