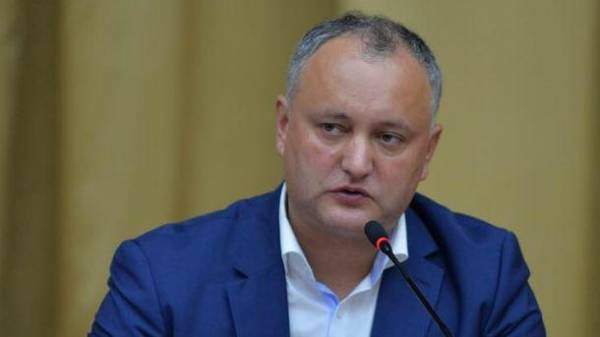 The President of Moldova Igor Dodon considers that the decision of the constitutional court, which declared unconstitutional the placing on the territory of Moldova of foreign military contingents, leaves room for different interpretations and political speculation, reports "Ukrainian truth".
"Not the first time the composition of the constitutional court bows before the unionists. The impression that the judge, the COP wanted and the letter of the Constitution to respect, but also Romanian citizenship not to compromise", he said.
According to Dodon, the message of judges of the constitutional court makes him more determined to act to protect the neutrality and territorial integrity.
"The Board will change and the country will remain, and will remain that judges had questioned," – said the President of Moldova.
Recallkonstitutsionny court of Moldova ruled unconstitutional the presence on the territory of the Republic of Moldova military bases or troops that are controlled by other States.
However, the constitutional court (CC) ruled that the participation of Moldova in international peacekeeping operations is not contrary to the neutral status of the country.
As you know, on the territory of the unrecognized Transnistria Republic since 1992 are Russian troops.
Comments
comments